Seniors struggle with constant schedule changes
Class of 2022 has had an interesting and everchanging four years of high school, especially when it comes to their schedules.
During the 2018/2019 in-person school year, students attended seven classes a day, every 50 minutes.
There were six periods a day during the 2019/2020 in-person school year, each one hour. Both of these schedules included short or "wacky" Wednesdays, short days where school was from 8 am to 1:55 pm.
In the middle of the pandemic, AHS had two different schedules for online school. The first 2020/2021 schedule for online school included four periods a day, each one hour and 15 minutes, with a two-hour lunch break. The back-to-school schedule for in-person was the same, with the exception of one-hour long lunch breaks and Wednesdays off of school for students and teachers to have one on one meetings if needed.
This year, the schedule has changed drastically. On Mondays, students rotate through all eight periods, each 40 minutes long. There are four periods a day on Tuesday through Friday, with 90-minute classes, with no more short Wednesdays.
Sadie Bayko, a senior at AHS, feels that the constant schedule changes have disrupted her school life.
"You get used to one schedule and then it changes again, when you get the next one and it just gets confusing." Bayko said.
Bayko has concerns about how the new 90-minute class may be too long for students to focus.
"I learned better with shorter classes, it isn't like in the long period. Classes just cannot pay attention for that long. And so having that break, and then shorter classes just benefits me and I think really the whole school is better." Bayko said.
Hannah Smith, also a senior at AHS, shares how she may not like the longer classes but as a student-athlete having four periods a day makes her life easier.
"I miss school frequently. Having only four classes in the span of one day is extremely useful for me as I'm only missing four classes rather than say eight in a day . So even though I might struggle with the length of the class I appreciate it more than our eight periods in a day schedule," Smith said.
Leave a Comment
About the Contributor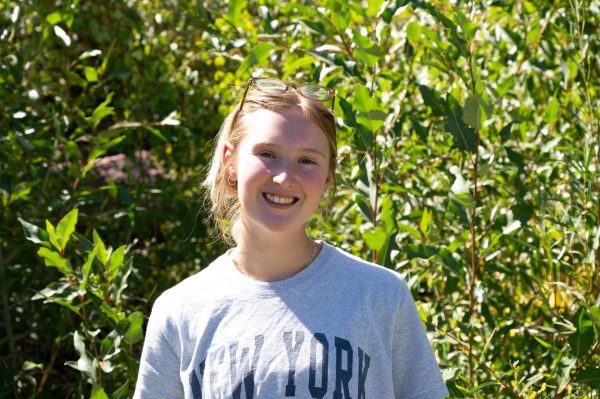 Stella Iverson, Editor-in-Chief
Stella Iverson is a senior at AHS. This is her fourth and final year writing for The Skier Scribbler. As an Editor-in-Chief, Stella is excited to bring...