Fads of Fourteen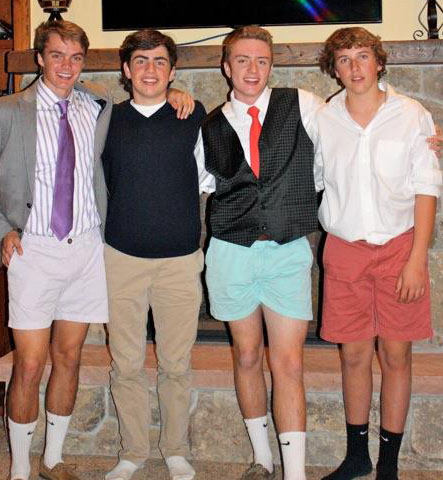 We are all victims to trends. We abide by the law of the latest and greatest at whatever age. In elementary school it is the games that we play on recess. In middle school it is having the latest lacrosse stick or football gloves, without having any regard to personal talent or need. In high school it is the clothes we wear, the apps we have, the shows we watch. Everything after that is based on who we consider our friends, our jobs, and where we live. Up until high school, the trends that we follow as kids begin to change from the "latest and greatest" into the "biggest and baddest."
This year at AHS, there have been some interesting and eye-catching trends that have spread through the school like wildfire. They have ranged from peculiar styles like short shorts on boys to pointless hours of tapping a phone screen to guide a pixelated bird through a series of pipes on Flappy Bird.
Bucket hats on boys. Then bucket hats on girls. Pastel pants, tops, and short shorts on girls, then followed by pastel everything on boys. Girls have taken to dying the tips of their hair, a trend known as ombre, and then pairing this look with high wasted shorts that surpass their navels.
Books, movies, music, and apps have become a strain of never ending buffering, loading, and streaming onto computers, phones, and televisions. It is rare these days that one can walk into the AHS commons and avoid hearing a conversation about a Grey's Anatomy, Gossip Girl, or Game of Thrones episode that someone watched the night before on Netflix.
Not that any of this bad, it just happens to be a part of the normal cycle of trends that reach their peak and then proceed to be forgotten until one day someone is reminiscing and they ask themselves, "Is that even a thing anymore?" It only takes a small group of people the tip the scale in favor or distaste for something in this tiny town. But it seems like nowadays we have trends and fads that are always trying to one-up each other to the point where it gets so ridiculous we must question where to draw the line.
Case in point: the Polar Plunge. Sure it's not logical even in the slightest to jump in to freezing cold water for no apparent reason, but "if you build it, they will come," and boy did they come jumping. Not only did the polar plunge serve to be the source of the final round of spring colds at AHS, but no one could miss even one of these jumps because everything was recorded via Snapchat story.
We have prioritized making sure that everyone else knows where we are, what we're doing, and who we're with so much that seldom do we enjoy anything as much as initially intended. Front row at a concert? Better post it to your story. Your house flooded? Story it. Sitting in class doing absolutely nothing? Obviously that is a story worthy opportunity.
YOLO has become obscure and obsolete, replaced with the famous words of Scotty P from We're the Millers: "No ragrets" However both hold virtually the same meaning: an excuse to do something stupid.
Yes, new trends will dawn on AHS every day, every month, and every year, with one being more jaw-dropping the next. We will jump into brisk water, choke on spoonfuls of cinnamon  (The Cinnamon Challenge 2012), and follow ridiculous style trends to fit in. I just wonder when the day will come when someone will glance up from their game of Candy Crush and ask if it is really all worth it.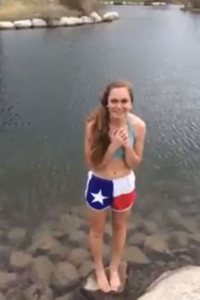 Leave a Comment
About the Contributor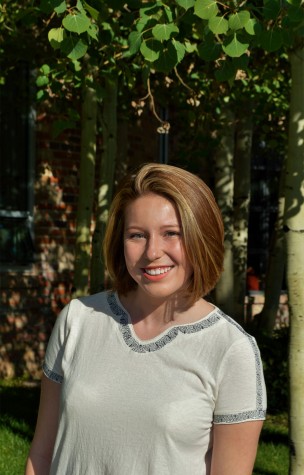 Mackenzie Conner, Photo Editor
Mackenzie was born in Aspen, Colorado, and is the fourth generation of her family to be born in the city. She participates in three sports throughout the...