Mission: Impossible Rogue Nation, Repackaged for our Generation
This summer's action-comedy movie, "Mission: Impossible-Rogue Nation," delivers everything that it promised: Plenty of excitement, unbelievable stunts and even a decent plot. The film, released July 31, stars Tom Cruise, Rebecca Ferguson and Simon Pegg, who represent agents that are both good and evil.
"Mission: Impossible-Rogue Nation" opens with an exciting scene that has star Cruise hanging from the side of an airplane when it's taking off. Beginning with this first thrilling image, the action-packed movie seems to never let up with its stunts.
Cruise, as U.S. government secret agent Ethan Hunt, spends his time taking on the evil syndicate of terrorists who are trying to destroy his group the IMF (Impossible Mission Force). Agent Hunt is captured, but narrowly escapes being tortured by the bad guys, thanks to the help he gets from a glamorous agent named Ilsa Faust (Rebecca Ferguson).
Hunt travels around the globe, including stops in Austria, Morocco and London, as he battles the evil syndicate of international criminals. But he is also fighting people with the CIA who are supposed to be on his side. That makes for plenty of surprises, which are to be expected in a spy film.
"It had great action and adventure," said senior Nikki Blizzard.
This is the fifth "Mission Impossible" movie that has been released since the popular 1960s television show went off the air. Watching "Mission: Impossible – Rogue Nation," it's easy to see why this series, like the James Bond spy movies, were popular with our parents' generation. Updated for this millennium, "Mission Impossible-Rogue Nation" offers a great way to escape
About the Writer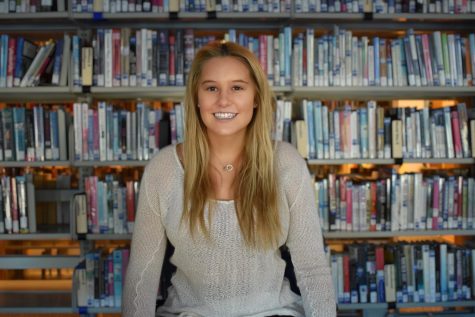 Madison Osberger-Low, Sports Editor
Madison Osberger-Low is a senior at AHS and the Sports Editor for the Skier Scribbler. This is her fourth year writing for the paper and she hopes to...