An Open Letter to Hillary Clinton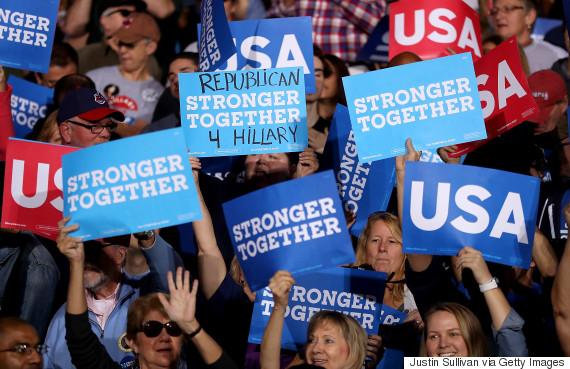 Advertisement
Hang on for a minute...we're trying to find some more stories you might like.
Dear Hillary,
Just hours ago, I learned that you would not be our 45th president. I was devastated. I have been a supporter since day one. At just seven years old, the first time you made a bid to be president, I thought, "Wow, wouldn't that be cool to have a woman in the White House?" I followed your journey from your first presidential election, through your time as Secretary of State, and obsessively through your path to the 2016 election. I am, and always will be, a little bit heart broken that I will not get to see my childhood hero accept the position as first female president of the United States, but in these last few hours I have been thinking; what is it that you would want for us (your supporters) to do now? How can we preserve the legacy that you have left?
I began to think about your campaign in its entirety. Your slogan was "stronger together." You also said you wanted to be a president for Democrats, Republicans, and Independents alike. Now is the time to step up to the plate, at a time when our country has never been more divided. You have staunchly supported women's, black, disabled, and LGBT rights, you helped give incoming immigrants hope, and I believe you helped bring light to us in a dark time. We have seen people from all walks of life come to support you, and now in the face of adversity, we will stand together to work for what you wished to achieve, with your opponent and the opposing party. During your campaign you brought us together, empowered us, and now it is up to us to leave you a legacy of unity.
I was, just hours ago, horrified at the thought of a Donald Trump Presidency in contingency with a Republican majority in both the house and senate, with critical supreme court seats open, but now I choose to see opportunity. I think maybe it will force the Democrats to work with the Republicans, and vise versa. Now you might be thinking that's naive, but for the left wing to accomplish absolutely anything in the coming years, it will require team work with their right wing counterparts. I don't see why it's so far fetched to believe that we can collectively accomplish teamwork and compromise to meet each party's goals and more importantly meet the needs of all American people.  
All this being said, I think this year's election, if anything else proves that the power really does belong to the people. Very few believed that Donald Trump could win, yet his supporters never gave up and turned out enough votes to elect him. So for the needs of the American people to be met, we don't need to fully rely on our legislators. Even though you won't be leading us from the white house (in a stylish pantsuit), your legacy will guide us. We can carry on your wishes through simple everyday acts of kindness and compassion. We can still fight for the rights of women, blacks, LGBT's, our environment, and all the others you stood up for. It is the beauty of America that we are allowed to use our voice, and more specifically use our voice in our government. The public was the biggest influencers of this election, and subsequently we can influence the future decisions of our law makers.
So Hillary, to preserve your legacy, instead of entering the next four to eight years in a cynical manner, I will choose to enter it with a heavy heart and cautious optimism. I will open my mind to compromise and to finding "the middle ground." I cannot say that I have ever believed that Donald Trump would be our president, but you set an example of trusting our democratic system, so I will too. Not only that, but I'd like to remind you that you have already left behind a legacy to make today's women proud. When I do get to elect a female president, I will add you to the list of badass women who paved the way. You may be a controversial figure in some eyes, but to me you sit right next to Susan B. Anthony, and will go down in history as the lady who shattered a glass ceiling.
With careful optimism and always with her,
Chloe Brettmann