La La Land- The Uplifting and Heart Wrenching Story of Two Hollywood Dreamers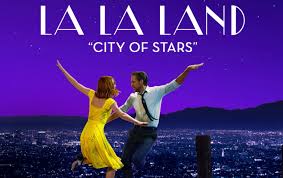 Advertisement
Hang on for a minute...we're trying to find some more stories you might like.
La La Land is an, inspiring, and all around entertaining and lively film. With an original screenplay, soundtrack, and choreography, it tells the story of two Hollywood dreamers who become star-crossed lovers. It has received a record-tying 14 Oscar nominations.
Mia (played by Emma Stone), a barista and aspiring actress, attends movie auditions day in and day out with no success in pursuing her dream as a Hollywood actress. Sebastian (played by Ryan Gosling) is a jazz musician with a dream to open his own club, despite experiencing a setback. One night, when both Mia and Sebastian are feeling as though their dreams are particularly out of reach, they cross paths. This is the first of several encounters that leads to their eventual romance.
The story is told through a mix of traditional movie dialogue, musical style dancing, and singing. In a world where music is evolving and changing, Sebastian strives to save traditional Jazz, while Mia decides that she will write and star in her own one-woman show, hoping it will be her breakout role. Both meet a myriad of challenges on their individual journeys to achieving their dreams, which for some time has them traveling down the same road. They must make sacrifices, and ultimately choose between each other and their ambitions. It is heart wrenching, comical and uplifting, as you root for both Mia, and Sebastian as they mutually aid and support each other's aspirations.
I left the theater wanting to take a tap dance class, and break out in song. La La Land will inspire and leave you with a smile on your face. Emma Stone and Ryan Gosling articulate the many heartbreaks and joys that we meet on our way to achieving your goals.