Celebrity take over
Hang on for a minute...we're trying to find some more stories you might like.
The phenomenon of famous people being primary influences on young men and women has existed since before the 20th century. However, back then the public figures of the world used their platforms for propaganda purposes. If they weren't famous for a talent or their appearance, then they would draw attention to themselves for means of a greater movement. Now the enormity of the media has taken over young people's lives and coming of age,  some would argue that celebrities control the whole world. This can be a very positive thing in some cases, but it can also be detrimental to their self esteem and outlook on life.
The other day I turned on Keeping Up with the Kardashians as background noise as I did my homework. It immediately sparked my attention when I started to hear Kim Kardashian began to discuss reproductive rights for women. I was pleasantly surprised to hear something actually important occur on the show, then I realized that she was expressing how she didn't want to claim a specific stance on the issue because she didn't know enough about it. Kardashion said that she didn't know whether she was pro choice or pro life because she didn't know enough information about either opinion, even though it has been a spotlight controversial issue for over 40 years. I would assume that a family that is classified as A list celebrities would use their massive platforms and influence on society as a source to make the world a better place, especially when Kim Kardashian's only job is to be famous. It would be one thing if they held careers as artists or other full time jobs, but they don't, they are only famous for the sake of drawing attention to themselves. If young girls and boys pay so much attention to one family, then that family should be doing everything that they can to make a difference, because they receive a sickening amount of attention for only caring about superficial and pretentious things.
Despite the ways that the media is problematic, there are plenty of artists doing amazing things with the power that they have in society.
The rapper Macklemore has sent very important messages via music. In 2012 he released his debut studio album entitled "The Heist." The album won a Grammy Award for Best Rap Album (2014) and an American Music Award for Favorite Rap/ Hip-Hop Album (2013). One specific song in the album "Wing$" spoke to materialism and consumerism creating a hierarchy in society. The song demonized the idea of young people thinking that the only way to be accepted and talented in sports was to own the most expensive athletic shoes in the market. Another song in the album called, "Same Love" sent a very popular message about homsexuallity. A lyric says, "Strip away the fear, underneath it's all the Same Love" and speaks against issues of homophobia in America. Macklemore as an artist continues to create music that leads on the charts, and supports pressing social issues. He is a talented artist, and he uses that uses fame to be a leader not just as a person, but by taking the extra step of making a statement in his music.
Shakira is state-of-the-art singer, dancer and songwriter. At a very young age Shakira founded the Pies Descalzos Foundation. It is a nonprofit organization that aims to make education available for everyone in South Africa, Haiti, and Colombia. It takes a lot for an artist as decorated as her to go above and beyond in using their popularity as an outlet to make a difference in the world. Anyone can announce that they care for a cause, but more credit is due to the celebrities actually create change.

About the Writer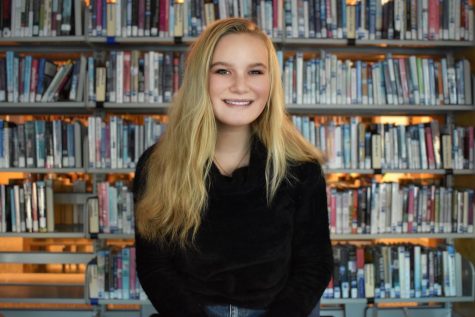 Olivia Zwieg, Staff Writer
Olivia is currently a junior at Aspen High School and has been writing for the Skier Scribbler since her sophomore year. This year Olivia is the Layout...