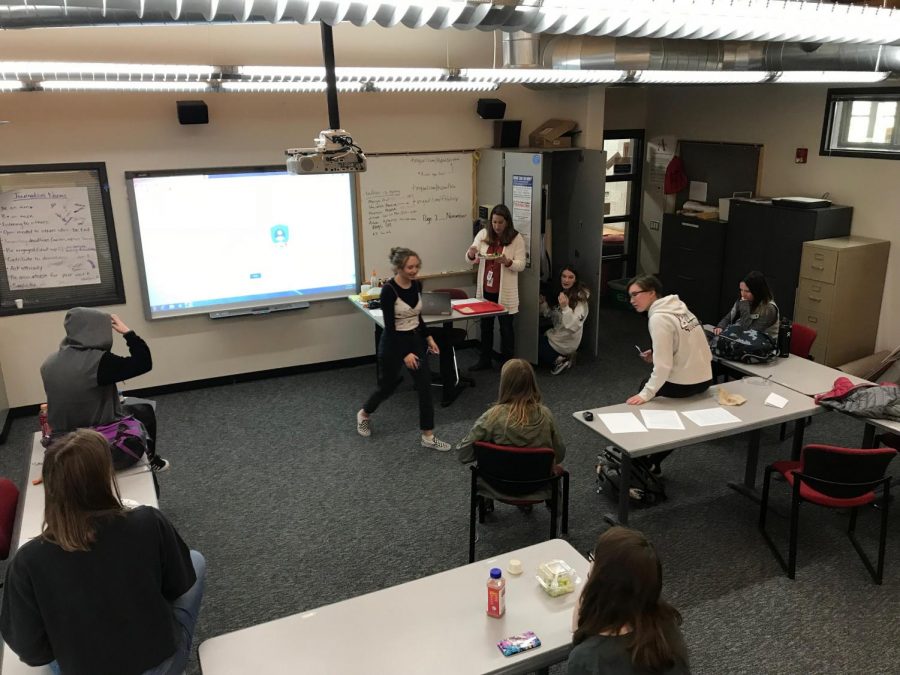 Photo by Aja Schiller
The Gay-Straight Alliance (GSA) at Aspen High School has been a club at AHS for years, and like any other club, they have gone through their ups and downs, but this year, Aiden Krause, and AHS junior, and Chamberlain Peacock are in charge, and they're restructuring the club around raising awareness and minimizing the stigma around LGBTQ+ matters.
Last year students in the club used their time to rant about their personal lives, according to Krause, rather than using their time more effectively. Krause was a member last year but left after it didn't go in the direction he expected it to.
"The beginning of the year was pretty decent and we got good traction in terms of members, but as the year went on and drama happened within my friend group, the club dwindled into a ranting space," Krause said.
According to Krause the GSA actually gained a bad reputation because the club became a place for kids to go to talk about non-LGBTQ+ related issues rather than making the club a safe space to spread awareness. When the club did come together to work on projects, they would often dawdle and nothing would be accomplished.
GSA clubs are important because they allow schools around the nation to increase awareness about the LGBTQ+ community and provide support students who are apart of that community, as well as straight allies. Although there's a stigma around LGBTQ+ students, the AHS GSA hopes to minimize the school's prejudices about students who identify as LGBTQ+.
"Our main message is that we just want to be accepted and normalized. We're pushing that message by educating cisgendered/heterosexuals about what it means to be LGBT and teaching LGBT members what they can do to spread our message." Krause said, "discrimination of LGBT kids in schools isn't as bad as it was a few generations back, but it still has a long way to go."
AHS, proudly supports LGBTQ+ students, as evidenced by flags hanging above the red staircase, but there's a societal stigma that impacts students at AHS, and nobody knows more about that stigma than students in the GSA.
This year more than ever, Krause and the rest of the GSA want to reach out to the community to try and erase discrimination against LGBTQ+ students, and people in general. Hearing bad things about something that a student can't change can take a toll on the individual, as well as everyone around them.
"It sucks hearing the f-slur and transphobic jokes around the halls being used in casual conversation, and we want people to know why it sucks and why we just want to be as normal as you. Sometimes LGBT people just complain in a circle to each other without doing anything about it, and I want that to stop. You need to push for change, and that's exactly what we want to do," Krause said.