Education: the means not the end
Advertisement
Hang on for a minute...we're trying to find some more stories you might like.
As a senior, I am wrapping up the first half of my last full year here in Aspen, and I can firmly say I have no idea where I am going to be in a year. Not a clue. I had a better idea of what I wanted to do with my life when I was freshman four years ago. This is a little bit scary, but it has also given me a great appreciation for the community I've grown up in for the last 18 years. I feel so fortunate to have been a part of such a supportive, compassionate, and engaged community for so long. So, looking forward to college and back at high school, there are a few important things I have learned.
You don't need to go to a prestigious school to get a quality education. Just like high school, college is about what you put into it. No one denies the advantages and status that come with big-name schools like those in the Ivy League, but many of those schools receive upwards of 40 thousand applications for a mere 2000 spots. Harvard alone receives 8000 applications with perfect GPA's and several thousand with perfect SAT math or reading scores. Thousands of talented students get rejected simply because schools don't have the space to accept every qualified applicant they review. You can work hard and achieve success no matter what school you go. 
High schoolers are often reminded that our future is not defined by where we go to college. However what I feel like is not said enough is that neither is our past. And when the time comes, college acceptance should not be validation that what you achieved in high school was worthy of your time, just as rejection should not make your accomplishments mean anything less. College acceptance can be an extremely arbitrary thing and should not serve as a way to measure your success in high school. High school is an incredible opportunity to explore your passions and learn more about the world and how you can contribute to society one day. High school is not a means to an end (college). Both are a part of a much bigger scheme to prepare young people with the skills that will allow them to contribute to society is a positive and productive way.
Don't spend high school working hard because you want to go to an Ivy League school. Work hard and learn as much as you can because it will better equip you to give back to the world one day. Learn about things that pique your interest as much as you can and whenever you can. If you are a high schooler in Aspen, there is so much opportunity and support just waiting for you to take advantage of, and this is not true of every high school in the country.  Join clubs and service organizations because you want to apply your interests to the community around you, not to pad your resume. Appreciate the teachers and faculty that go the extra mile or ten to facilitate amazing learning experiences. I don't know what the next few years of my life are going to hold, but I do know that this community and high school has done its very best to prepare me for whatever that might be, and I am so grateful.

About the Writer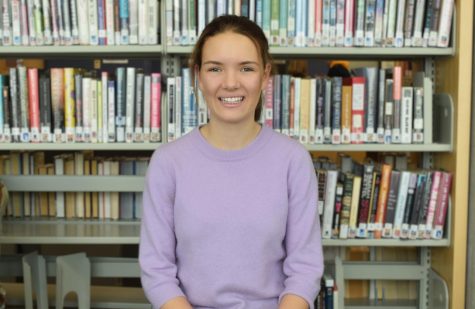 Chloe Brettmann, News Editor
Chloe is a senior at Aspen High School, and this is her second year writing for the Skier Scribbler. She is the News Editor. In her free time she enjoys...