REVIEW: Billie Eilish's debut album highlights creativity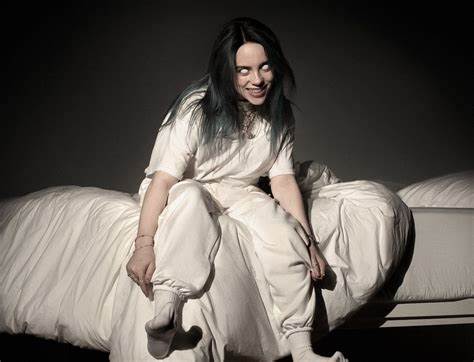 Hang on for a minute...we're trying to find some more stories you might like.
At only 17, it's hard to imagine with all her success that Billie Eilish has only just this year released her first studio album, titled "WHEN WE ALL FALL ASLEEP, WHERE DO WE GO?".
Billie Eilish has broken the typical Top-40 revolving door of the same four chords being thrown into every pop song. If there is anything that defines the basic formula of pop music, Eilish passed it with her debut EP (extended play) "Don't Smile at Me," which came out in 2017. This EP was produced by Eilish's brother, Finneas O'Connell, who also produced her debut album, "WHEN WE ALL FALL ASLEEP, WHERE DO WE GO?". Throughout the 14 tracks, Eilish shows listeners a darker side of her mind.
The album starts in Eilish's iconic fashion. During the first track titled "!!!!!!!," Eilish mentions taking out her Invisalign and hints that this album will be completely unique. Her creativity continues to prove that this album will be one of a kind.
Following the reference to Eilish's adolescence, the second track, "bad guy," rocks with pulsating bass. The instrumental flows under Eilish's vocals, claiming that she's the dominant one in the relationship. Eilish's attitude carries onto the track "all the good girls go to hell".
In "all the good girls go to hell," Eilish alludes to many ideals from the Christian faith. But in Eilish's world, the good are the damned. This song takes listeners through a haunted church, filled with sub-bass.
In "bury a friend", Eilish continue to portray menacing energy. The lyrics hum the album's name while Eilish puts listeners into an audio version of a horror film.
However, in tracks like "8", there's a sweet feel. But Eilish still grasps onto her chilling spirit with vocals that sound like they could be coming from a doll in a basement storage unit.
"listen before i go" and "i love you" are the most heartening tracks on the album, with Eilish's voice as the force behind them. Her soothing voice takes listeners into a universe filled with heartbreak, creating an ethereal feel without the recurrence of bass.  The stripped down vocals allow the audience to empathize with Eilish's lyrics.
"goodbye" finally closes the 14 track album. Once again, Eilish's vocal harmonies are layered on top of each other followed with eerie synths, which leaves the listener in hope that there will be a brighter ending. But Instead, Eilish opts for a more ominous ending.
"WHEN WE ALL FALL ASLEEP, WHERE DO WE GO?" is a gateway album to the future of pop music. Even though this is Eilish's debut album, she was not afraid to stray away from the pop culture "norm." At only 17, Eilish has shown the music industry that basic pop hasn't altered her creativity. But then again, Billie Eilish isn't your regular pop artist.

About the Writer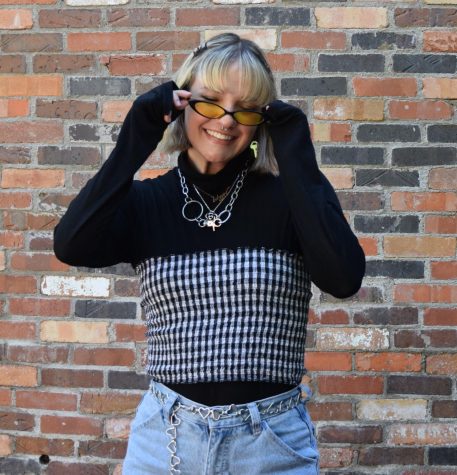 Bella Hoffman, Staff Writer
Bella is a senior at AHS and this is her third year as a staff writer for the Skier Scribbler. Bella is also apart of the AHS Dance Team and spends her...