AHS dance team spins in a new direction
Aspen High School's Dance Team has a new head coach, Maddy Miller, who has extensive background experience in dance.
Miller spent most of her childhood pursuing dance. Through long and rigorous lessons, she learned the basics and went on to dance for Cherry Creek High School in Denver. After high school, she became a professional dancer and cheered for the Colorado Mammoths, a professional lacrosse team, for two years.
"The crowd is crazy fun and like nothing I've ever experienced!" said Miller.
In 2017, Miller attained a spot on the Denver Nuggets Cheerleading team, and while there she coached the Cherry Creek High School team for one season.
"Ever since I was in high school, I wanted to be on the Denver Nuggets Dancers. So after three years of trying, I finally made it, and it was the best day of my life!" Miller said.
Unfortunately, Miller had to retire from professional Cheerleading due to hip surgeries.
"Sadly during my rookie season with the Nuggets, I had torn my labrum in my hip and decided to work through it for my second year because I wasn't ready to be done, " Miller said.
Following her retirement, Miller, originally from Aspen, moved back to be with family, and pursue a new career in coaching.
"You know when you grow up here, I think you appreciate it more leaving and then coming back," Miller said. "I've always wanted to come back, and then this was just the icing on the cake to be able to actually come back and coach because that's all I've really wanted to do."
With her substantial knowledge about dance and a unique perspective, Miller hopes to expand the program and raise school spirit.
"I'm bringing everything I have to try to grow the program and to make sure the spirit is really big in this school because I think that it could definitely be better," Miller said. "I really think that this program deserves to be as good as it possibly can be"
Through the dance program, Miller also wants to help foster confidence and high self-esteem for the girls on the team, which many high schoolers often lack.
"I want to bring confidence to these girls. I think it's really hard having confidence in high school," Miller said. "Coming from a long and different background, I think that all I want for these girls to leave high school being like 'the best part of high school for me was dance team."
About the Contributor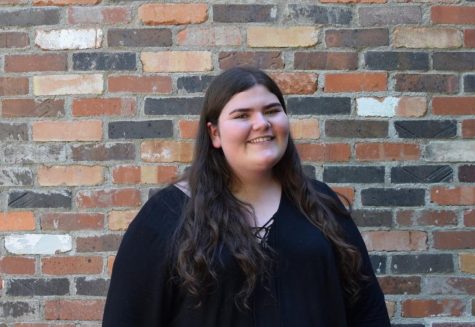 Katelyn O'Callaghan, News Editor
Katelyn is a junior at AHS. She is the news editor for the Skier Scribbler. This is her second year writing for the Skier Scribbler. In her free time,...