Axel Livingston – Art Show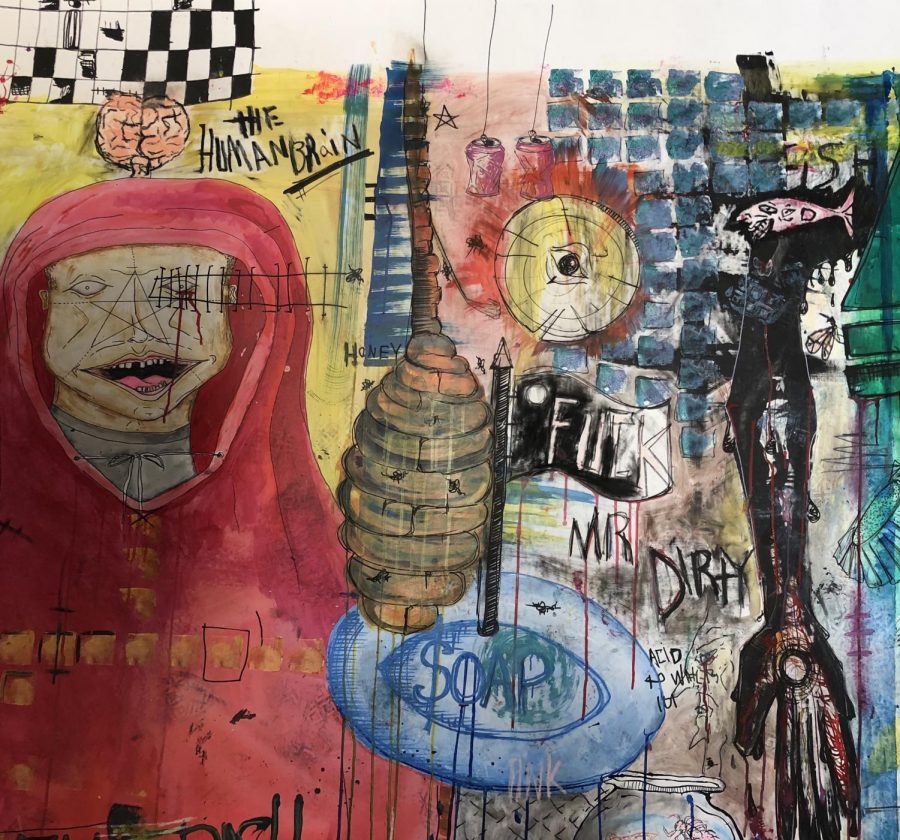 Local artist and AHS student, Axel Livingston, had his first art show this October 11th and 12th at the Aspen Hatter in town. His highest selling painting sold for 5,000 dollars. Livingston, who has been creating art for the past four years, entering the world of professional exhibits.
"I wanted to have an art show mainly for publicity. Aspen has such a prevalent art scene… so I thought it would be a good idea to take advantage of the opportunities I have in this valley to have a show," Livingston said.
Livingston began developing a relationship with Ward Walker, co-owner of the Aspen Hatter after Axel's mother introduced them. Livingston started showing Walker his work and getting his feedback. Walker later asked him if he wanted to have a show there.
"It was mainly him wanting to support me and that is why I am really thankful. It was him realizing he had the ability to support me as an artist and that's what he did," said Livingston.
A large factor in Mr. Walker's decision to help Livingston was his belief in his natural talent as an artist.
"He was like 'it seems like you have a good body of work, would you want to have show here?' I offered to give them 20% of the proceeds from the show and they just denied that," Livingston said.
Stephanie Nixon, an art teacher at AHS has watched Livingston grow as an artist these past four years.
"He has really tried a variety of different media in terms of ink, and drawing, painting, and oil painting. Now he's moving into ceramic work and some graphics which has been really great. I think he's really starting to develop more of his style. It's still his style, but he's changing some aspects about it and exploring different subjects, which is really exciting, " Nixon said.
She gives complete credit to Axel for making his show a reality.
"I was not involved in the process at all, which I am very proud to say. That sounds crazy, but really that's what you want. You want kids to do it on their own," Nixon said.
Livingston believes that AHS has been very supportive of him as an artist, and has made it an option for art to be a major focus for him as a student.
"This year I'm taking four art classes which are I.B. art, ceramics, advanced studio, and graphic design, and it's cool because although they're all art classes, I am learning something different in each class," Livingston said.
While the future remains unknown for Livingston as an artist, one thing remains certain: the student body and the community at large have his back. Students, teachers, and influencers throughout the community will undoubtedly be waiting to see where his journey leads.
About the Contributor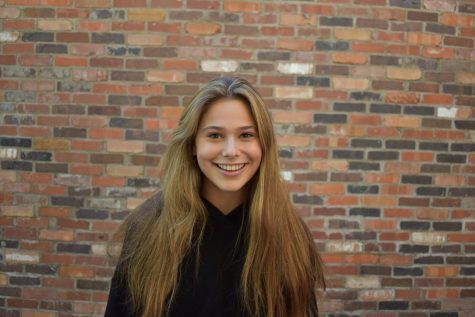 Lily Citron, Staff Writer




Lily Citron is a sophomore at Aspen High School. This is her first year writing for The Skier Scribbler, and she is super excited to be part of...