Who was Kobe?
The man, the myth, the legend, Kobe Bryant, was killed on January 26th in a helicopter crash, which also took the lives of eight others, including his daughter, Giana. Bryant was a cultural icon in life as well as death.
His death left the world in shock. Bryant was one of the most famous basketball players and a huge cultural icon. His death marks the end of a cultural era.
Born in 1978, Kobe spent much of his young life in Italy. However, right after graduating high school he joined the NBA, despite good grades and a high SAT score. He wanted to follow the footsteps of his dad, Joe "Jellybean" Bryant, who played for the LA Sparks. Bryant first started with the Charlotte Hornets, but quickly was traded to the Lakers. In 1998 Bryant became the youngest starter ever in the NBA at 19. Bryant helped carry the Lakers after O'Neal left the team in 2004, and played until his retirement in 2016.
Chase Poole was the team captain of Saint Mary's College in California. He graduated in 2004 and vividly remembers Kobe Bryant coming onto the scene.
"It was crazy. I mean, I was in college, and this guy's in the NBA just crushing it," Poole said. "He's a little older than me, I kinda looked up to him in high school."
Poole, like Bryant, has four kids. He sympathizes and oftentimes saw himself in Bryant.
"It hit me hard when he died, especially with his daughter. I think about my kids in that situation, and it feels like a sucker punch. My friends and I would like to watch his games in college. It's still crazy that he's gone," Poole said.
Another basketball player, Alex Schrempf, talked about how Bryant made working hard cool, "For me, Kobe made it not just acceptable/tolerated, but he made it actually COOL to be obsessed with something like basketball. He gave myself, and countless other aspiring athletes around the globe, permission to fully commit to something other than myself. It wasn't weird to be that driven, that dedicated to a game because the coolest guy I've ever seen was exactly that."
"He never coached me a day in my life, by Kobe made me better. He inspired me to work harder. He showed me the value of certain sacrifices. He made it cool to work harder than everyone else. Nowadays, I've heard people make fun of "try-hards". That bums me out.
Kobe, along with my father, gave me the courage to venture overseas at 17 years old to spend a summer playing Junior National basketball. "
"We're all gonna miss Kobe," Poole said.
About the Writer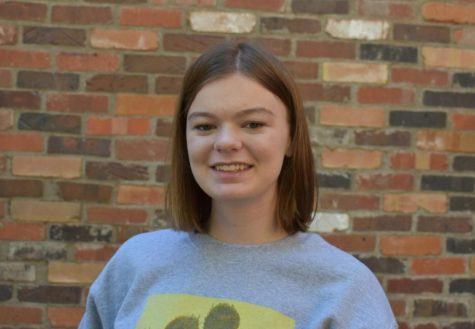 Stella McAniff, Staff Writer




Stella McAniff is a sophomore at Aspen High School. This is her first year as a journalist for The Skier Scribbler. In her free time, she enjoys...