SEE curriculum helps students emotionally
SATIRE – Since its implementation in the 2018-2019 school year, the SEE curriculum has helped hundreds of students across AHS. Some even say it has changed their lives entirely.
The SEE curriculum, SEE standing for social, emotional, and ethical, was created by the Dalai Alpacca to help students with their feelings through lessons taught by exceedingly certified teachers. The lessons contain coping strategies for students when they are feeling overwhelmed, such as sprinting to catch a bus you must make, performing brain surgery, or debating a local climate change disbeliever.
Frank ItTilYouMakeIt is a senior at AHS and is constantly stressed over completing to IB diploma, applying to college, and making his way to class by 8:02 am.
"The anxiety caused by my stressful life disappeared immediately after learning the coping strategy of pogo-sticking. I now can out-pogo-stick my problems," ItTilYouMakeIt explained.
Another huge believer in the SEE curriculum is Megan Oldman, a math teacher at AHS who worked hard to implement the curriculum into the typical instruction day.
"I really value the methods this curriculum provides to students regarding how to handle their anxiety. My personal favorite is the doing brain surgery coping method, as I truly believe that when students are only stressed about having someone's life in their hands, they are much more likely to not feel as concerned about meeting the unrealistic standards we have set for them," Oldman said. She was also very quick to add that if students spent less time on their phones and more time dissolving chocolate in their mouths, they would all have a better life.
Because of the SEE curriculum, stress levels reported by AHS students are falling. When asked after the most recent SEE lesson what emotion they were experiencing, 89% of high school students reported feeling more "genuine confusion" than "stress".
Ian Stressed was one of the students who participated in the most recent SEE lesson, where students were taught how to imitate the voice of Forgan Mreeman narrating their lives in an attempt to quell their anxiety.
"I can no longer be stressed about anything\; I have too many questions. How did they turn the Burgermiester into Forgan Mreeman? Why is it that I can only handle going to English class if I do the Mreeman voice the whole time? Why does my life sound lame even when it's being narrated?" Stressed questioned.
As students at AHS navigate through these difficult times in their lives, AHS administration wants students to know that, as a part of the SEE curriculum, Music Fridays will soon turn into Meditation Music Monday-Friday. The administration hopes the loud volume will help students drown out any unsavory feelings they might be having.
About the Contributor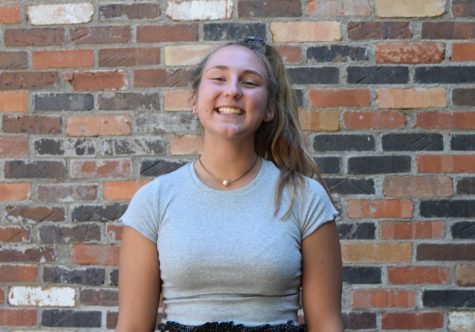 Emily Kinney, Editor-in-chief
Emily is in her senior year at Aspen High School and has spent three years writing for the Skier Scribbler. This year she is excited to be part of the...