Aspen Equestrian Team gallops to victory
With riders competing in classes ranging from varsity open equitation to junior varsity beginner equitation, the Aspen High School Equestrian team is off to an excellent start this season. The team is well on its way to qualify for Interscholastic Equestrian Zones, and riders' spirits are high.
The Interscholastic Equestrian Association, or IEA, provides horseback riders from across the nation with the chance to compete in equestrian shows. They do so in a unique way: at each IEA show a rider attends, they "draw" a horse from an available pool, to which each attended team adds horses. This ensures that any rider, regardless if they own a horse, can compete. Sometimes they have ridden this horse before, but most of the time, they are paired up and compete with an animal they have never worked with. This provides a challenge for riders; however, the Aspen Equestrian Team has proven repeatedly that they are able to handle it.
Hannah Yeary is a senior at AHS and team captain of the Equestrian Team. Yeary is enjoying her last season with the team, regardless of the obstacles presented by drawing unruly horses and COVID-19 restrictions, such as not being able to stay at shows after her division to cheer on her teammates.
"My IEA season has been pretty good so far. I have had some really great draws, and some challenging, but that's what makes it fun. I am really enjoying being a part of such a big team this year with members from all across the valley, which is a vast change from our high school team of 5 people last year," Yeary said.
Many individual members of the Aspen Equestrian Team are close to qualifying for Zones. Elsa Tullar, a freshman at AHS, competes in the Varsity Intermediate 2′ Division. Tullar is one point, or a sixth place finish, away from qualifying for Zones, and is proud of her team for winning Reserve Champion at their second show. Even with this success, she has still had some difficulties with the horses she has drawn.
"During the first two shows, I placed first in my jumping and second in my flat; then, during our third show, I rode some tough horses, so I didn't place in my jumping and got 5th place in my flat. Regardless, I am really enjoying all of our shows because it is fun to be with our team again," Tullar said.
Riding for the AHS Equestrian Team gives athletes more than just an opportunity to compete; the team helps riders develop relationships with one another, as well as the ability to experience personal growth. Sophomore Alex Rosenberg has experienced this personal growth during her time competing in IEA.
"Confidence has always been a challenge for me with riding, but I feel like every season I gain more and more [confidence]," Rosenberg said.
With one show remaining before Zones, the AHS Equine Team remains positive about their chances of qualifying and excited about having the chance to ride. Tessa Andrulatis is in the ninth grade, and while horse shows can be stressful for her, she is excited with her two first-place finishes in Walk, Trot, and Canter class this year.
"I'm enjoying the experience of being able to ride different horses and being with my friends,' Andrulatis said.
Leave a Comment
About the Contributor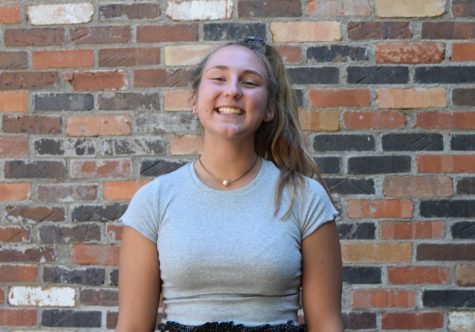 Emily Kinney, Editor-in-chief
Emily is in her senior year at Aspen High School and has spent three years writing for the Skier Scribbler. This year she is excited to be part of the...