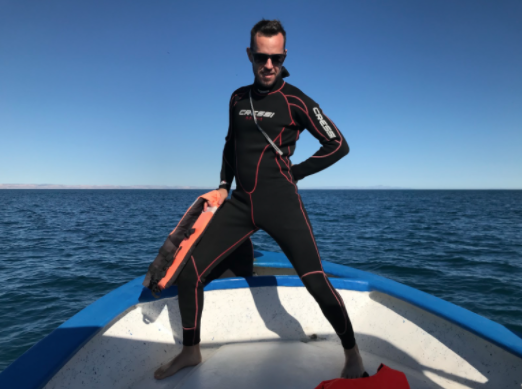 New Teachers: Taylor Pass, Alex Reginelli, Abby Mansfield, Dianna Evers, Lisa Overbeek
This is the last of a series introducing the new teachers of AHS:
Taylor Pass
Taylor Pass, who grew up in Orange County, California, is a Special Education teacher at AHS. She went to college at San Diego State University, where she got her bachelor's degree in Psychology. She moved to Aspen almost three years ago and has worked as a Special Education Paraprofessional at AHS for a majority of that time.
Since she moved here, Pass has coached gymnastics in Aspen and was a competitive gymnast growing up.Pass is most excited to continue the relationships with students and staff that she has made over the past three years.
Alex Reginelli
Spanish teacher Alex Reginelli returns to AHS after leaving to teach in Europe for the 2019-2020 school year. He came back because of the virus. Reginelli came to Aspen to try to ski 100 days in a season, and although he never did reach that number, he stayed.
Reginelli is the most excited to be back and working with all of his colleagues again and to be able to contribute to the World Language department in a meaningful way. Reginelli is pretty sure he is part dinosaur, because he has little ridges on his ears, and thinks that it is dinosaur genetics. SCIENCE!
Abby Mansfield
Abby Mansfield, our new School Psychologist, just moved to Aspen from Kentucky. She was drawn to Aspen by the sense of community and, of course, the mountains. She is also very active and enjoys the hikes Aspen has to offer.
Mansfield is most nervous about navigating the virtual learning modeling and being able to keep students engaged. She believes establishing rapport and connections with students is most important. When Mansfield was a child, she was told by a doctor that she had three kidneys instead of the two. Later, when it was discovered that she only had two, she was disappointed because she was planning on donating the spare one.
Dianna Evers
Diana Evers, a Portland, Oregon native, is a Speech and Language Pathologist. She has lived in Colorado for 8 years. She taught in South Korea and Japan after college and now lives in Glenwood Springs. She believes the commute to work is worth it to be able to be with her students and help them with communication skills.
Evers is most nervous about understanding the high school bell schedule, as it has changed a few times over the past few years. Evers is also a 2nd degree black belt in Taekwondo.
Lisa Overbeek
Lisa Overbeek, who was born and raised in Holland, Michigan but moved to Harbor Springs, Michigan with her husband 18 years ago when they got married. is an ESS Teacher. It has always been their dream to live in a mountain town.
Overbeek is very nervous about driving in Colorado because the roundabouts are new and confusing to her – and everyone else. Before moving to Aspen, Overbeek and her husband used to own a bicycle shop in Charlevoix, Michigan.