Learning to lead: Aspen Mountain Guide School tackles the PSIA exam
The Aspen Mountain Guide School (AMGS) course aims to expand on this preparation by offering students the chance to gain various certifications related to outdoor recreation. Students are currently working towards their Professional Ski Instructor of America (PSIA) Level One certification and are scheduled to test for the certification at the end of the month.
Over the course of five days of preparation, students hoping to gain their PSIA certification train with PSIA examiners to prepare for the three day exam taking place on the 26th-28th of February. These training days are spent on the ski slopes instead of in the classroom, and students are tasked with learning how to instruct skiing Other skills taught include movement analysis and creating a ski day lesson plan tailored to said skier's needs.
Brent Maiolo is a science teacher at AHS, as well as the coordinator and instructor of AMGS. His goal for AMGS is for students to gain real world experience and knowledge, and he believes that students do not only gain skiing related knowledge through the PSIA course, but people skills as well.
"The skills [gained in PSIA courses] are public relation and people skills. These students, once they're certified, have to be able to take [a beginner skier] under their wing, make them feel safe, make them feel comfortable, as well as build a rapport, so that then they can teach these clients a new skill of skiing," Maiolo said.
Edie Sherlock, a senior at AHS and a captain of the ski team, also sees a value in the PSIA course outside of simply having a certification.
"While part of [AMSG] is about receiving the certifications, it's also about the knowledge and experience that comes with taking the courses. The PSIA course excites me because I have always been interested in giving back to the ski community by teaching, and so being able to participate in this certification will hopefully begin moving me along that path," Sherlock said.
As the exams loom closer, students in the course are reflecting on all they have learned. Christain Kelly, another senior at AHS, feels ready for the exam and believes he has grown as a skier during PSIA training.
"It is good to slow down and break down our skiing as it has helped us become better skiers fundamentally. I'm not unfamiliar with these fundamentals, being a ski racer, but it was interesting to revisit these basics from the perspective of a teacher rather than a skier/learner," Kelly said.
Seeing skiing from a new perspective is a large portion of the PSIA course, as is seeing hard work in the PSIA course pay off almost immediately in a certification which is different from how most other high school courses end.
"I think especially for a teenager, this certification is nice. You study these skills, you pass this test, and now you're ready to go. So I think I've noticed that the most inspiring thing for the students is just the immediate satisfaction of learning these skills," Maiolo said.
This opportunity to develop real world talents would not be as widely accessible without the help of the Karl Severson Foundation grant. This grant, donated in memory of Snowmass local and former AHS student Karl Severson, is aimed at financially supporting local youth who are striving to achieve a future in the ski industry. The foundation helps supplement the cost of the PSIA course and examination for students in AMGS, opening doors for those who want to have fun and learn how to coach skiing with all financial backgrounds.
Moving forward, the AMGS students will complete the three day PSIA examination, then move on to preparing for their AIARE Avalanche Level 1 certification. AHS Student and senior Meghann Smiddy has enjoyed her PSIA experience, and is looking forward to the next steps in the AMSG curriculum.
"I enjoy this class because it is a great experience and because I've learned a lot of life skills," Smiddy said.
About the Contributors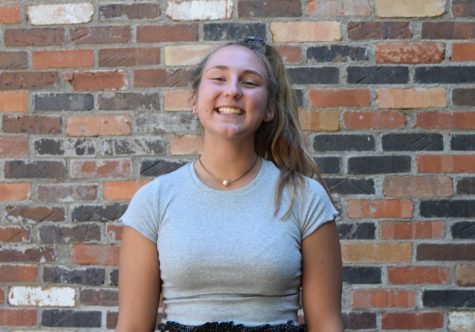 Emily Kinney, Editor-in-chief
Emily is in her senior year at Aspen High School and has spent three years writing for the Skier Scribbler. This year she is excited to be part of the...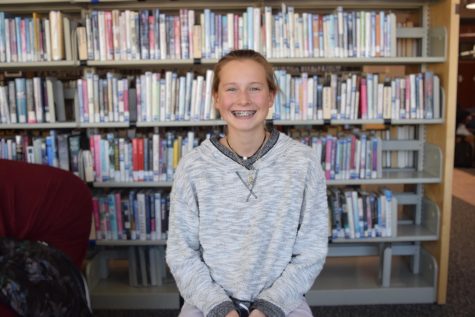 Stef Wojcik, News Editor
Stef is a senior at Aspen High School and this is her third year writing for the Skier Scribbler. She is a news editor this year and is excited for the...