Pitkin County zone switches and what they mean
Since 2021 started, Aspen has been through a whirlwind of COVID-19 stages. At the beginning of the year, Pitkin County was in the orange zone. On January 17, the county switched to the red zone, but just a few weeks later, was brought back down to the orange zone. On February 13, Pitkin County moved to the yellow zone.
Going into Level Red means that there is severe risk of COVID-19 in the area. Preschool through 5th grade schools are suggested to be in person or hybrid, middle schools are suggested in person, hybrid, or remote, and high schools are suggested to stay remote. Indoor dining at restaurants gets shut down, which means that people can only eat outdoors in open air with only groups of the same household. Otherwise takeout, curbside, and delivery are required.
Only groups of 10 are allowed in the same area at a time, remote work is strongly suggested, and bars are closed. Critical stores and non-critical retail stores are to keep 50% capacity, and encourage the use of pickup and delivery services.. For these places, hours dedicated to seniors and at-risk individuals are highly encouraged.
When Pitkin County was at the orange level, the restrictions were different in some cases. All schools from Preschool up to 12th grade are suggested in person, but extracurricular activities are to be minimized to not disrupt in person learning. Restaurants can seat up to 25% capacity, or 50 people indoors, and outdoor dining must keep 6 feet of distance between parties. Remote work is still strongly encouraged.
Bars continue to remain closed, and all stores still have the same guidelines as when at the Red Level. Group sports or camps are restricted to 10 people or less, unless cleared by the county to have more people, but they must always remain 6 feet apart.
Now that the county is in the yellow zone, there is still concern about the virus, but the risk is declining. All schools from preschool to 12th grade are suggested to go in person. Restaurants are allowed to have up to 50% capacity, or 50 people indoors. With outdoor seating, parties must stay 6ft apart.
50% of offices can be filled, but remote work is still strongly suggested. Sports or camps are allowed to have a maximum of 25 people unless directed otherwise. Bars stay closed, but all stores may have up to 50% capacity as well as gyms and personal services.
About the Contributor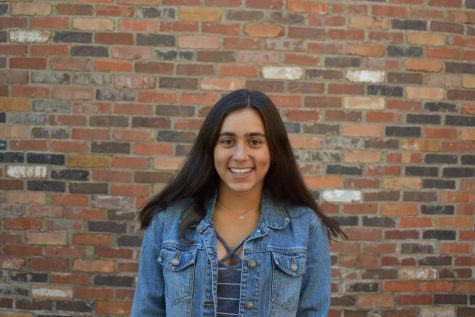 Kayla Tehrani, Business Manager
Kayla Tehrani is a junior at Aspen High School. This is her second year as a writer for The Skier Scribbler, and her first year working with business....