How to pick a college in 2021
For AHS seniors, the exciting college decision season is approaching. This year has proved to be a massive challenge for seniors, with most seniors unable to tour colleges. As many know, college tours are important to make one's final decision. Students could end up in a town they dislike or be misled by the beautiful advertisement photos colleges advertise.
Below are six ways to pick a college without visiting:
1. Use the school's website
Students should definitely use the college's website when deciding. The college website can tell you about sports, campus life, clubs and activities, and student testimonials.
2. Virtual tour
On most college websites, universities post video tours of the school. These videos are crucial for those who can't tour. Make sure to watch these videos carefully and note the specifics, especially view buildings where you will most likely be (your major or dormitories.)
3. Social media
Follow the university on Instagram, Facebook, and Twitter. These social media sites are often visited by current students, and are constantly updated with campus news and reasons to attend.
4. Asking a student for an honest perspective
If you know a person who attends the college you are interested in, ask them relevant questions to help make your decision. The college counselors can easily put you in contact with current students, or you can find a student from the college's social media. Often, colleges have students reach out to programs with alums as well.
5. Research the town
Be sure to research the town where your college is located. You won't always live on campus, so make sure you enjoy the location. Look up restaurants, stores, nightlife, and things to do. Also, research things like crime rates and cost of living. It is helpful to read the local newspaper.
6. Attend informational Zooms
This year, colleges have been turning to informational zooms where students can ask questions and learn about the university. AHS offers some informational zooms, but most colleges will post them on their website or email list.
About the Contributor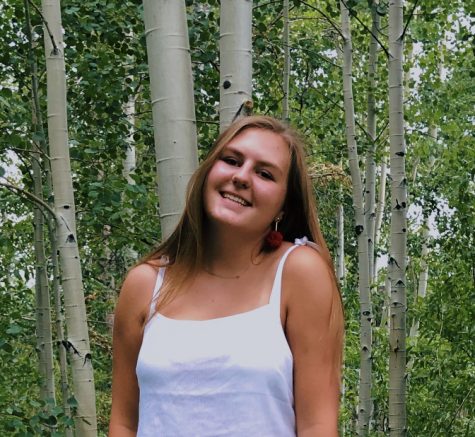 Tessa Guthrie, Editor-in-chief
Tessa Guthrie is a senior at AHS. She is currently one of the Editors-in-Chief. This is her fourth year writing for the Skier Scribbler. She loves to ski,...