AHS teachers step closer to ending COVID-19 pandemic through vaccinations
Feb. 12, 2021, cars lined the streets leading up to the music tent as all of the eager "AHS" teachers patiently waited in line. Eight lanes filtering in and out with newcomers and people exiting filled the streets and the main parking lot. The majority of staff members sat restlessly, wanting the needle to recovery.
All of the Aspen High School staff members and teachers received the opportunity granted by Pitkin County to get the COVID-19 vaccination on Feb 12. On Mar. 5, AHS staff members received their second dose of the vaccine, resulting in a 95% reduction rate of contracting the Coronavirus.
While AHS science teacher Brent Maiolo appreciates the neutral effects quarantine has had on the outdoor hobbies he enjoys, he is excited to get vaccinated to have a full classroom again. Maiolo feels that teachers and other employees in the building completely deserve the opportunity to get vaccinated.
"I think for teachers because we are surrounded by so many different people every day, depending on how many kids you have in a given class, it makes sense that we would be considered a front line worker and that we should be given an opportunity to protect ourselves," Maiolo said. 
AHS woodwork teacher John Fisher respectfully disagrees with Maiolo among other staff members in the building. Fisher feels that vaccinating the teachers was not a good step for our state or Pitkin County to take into ending this global pandemic. 
"To be honest with you, I think we should have opened school up, and I think all students should be back in school. I also think that we need to get away from the fear factor that people are experiencing from this," Fisher said. 
AHS math teacher Shawn Robinson shared similar thoughts to Maiolo about his COVID-19 experience. He feels that teachers deserve the chance to get the COVID-19 vaccination, especially with the constant daily exposure they endure. 
"I think that it was a good decision by the county and the state to vaccinate the teachers. I think the teachers are among other groups that are going to be face to face with a lot of people. People who must have close contact, those are the people that you don't want to be spreading it. I'd say teachers are in that group, and that's where I would start also," Robinson said.
About the Writer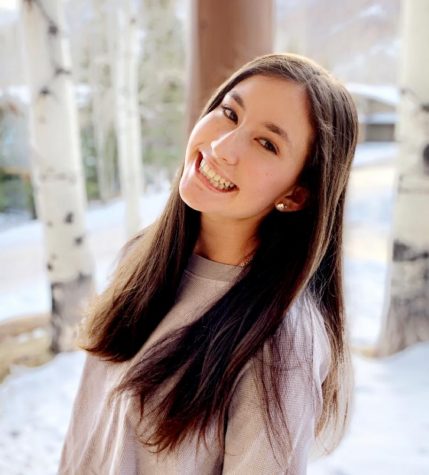 Sophie Genshaft, Staff Writer

















Sophie Genshaft is a sophomore at AHS. She is in her first year as a student in the journalism class, along with a first...