Timbah ecstatic with new walls for classroom
SATIRE– Next week, AHS English teacher, Timbah Cymbal, will finally get walls for his 'classroom'. With Cymbal's current set up in the commons, surrounded solely by bulletin boards, the sound of his classroom echoes throughout the school. One can hear his teachings of "To Kill a Mockingbird" all the way from the science wing.
Sarah StraussHotDog, AHS principal, loves the wall-less setup for Timbah, and would like to keep it permanent.
"We told everyone Timbah had to have a temporary classroom because of COVID, but the reality is last year he stole my ham sandwich out of the faculty lounge and this was my revenge. I put him right outside the commons in the main hallway, it's hilarious. Sometimes, when I know his class is focused, I throw gum and thumbtacks over the bulletin boards, or I get students to run by screaming and laughing," StraussHotDog said. "Turns out, a classroom without walls is 'uncomfortable,' so students started fundraising for new walls. I think they're just being whiny, I mean, I think this is a good setup for Timbah permanently."
When students presented Cymbal with the fundraise-earned money for new walls, he broke down in tears of joy. Cymbal had been keeping a brave face this year, but the struggles of his unconventional classroom had gotten to him.
"I'm honestly ecstatic to get walls for my classroom. This year has been really hard to teach without a classroom. But it's totally fine, I don't mind not having privacy or sanity," Cymbal said. "I had to go to the school nurse a couple times to get gum out of my hair, one time somehow a thumbtack went right into my cheek, but otherwise it's been manageable. I can't wait to get walls," Cymbal said.
About the Contributor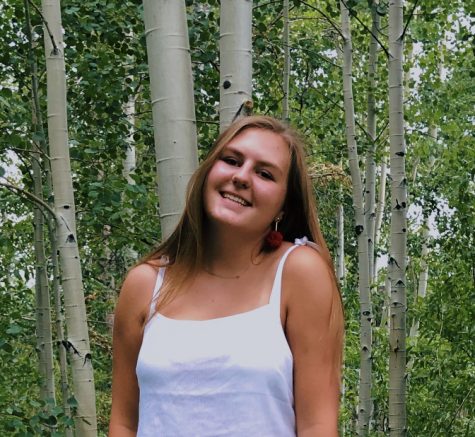 Tessa Guthrie, Editor-in-chief
Tessa Guthrie is a senior at AHS. She is currently one of the Editors-in-Chief. This is her fourth year writing for the Skier Scribbler. She loves to ski,...