Child abuse prevention month
April is a month to bring awareness to child abuse. The month was first created in 1979 by President Jimmy Carter. This month, many are looking to use their voices and show people how important April is to some children and adolescents around the U.S.. It provides families and children with education and support for child abuse. There are opportunities year round to help children of abuse, but this month gives people a chance to learn about it and help by having the ability to help kids who can't help themselves.
According to the National Child Alliance, 700,000 children in the U.S. are abused each year. Sexual abuse is the most common, making up about 65% of abuse cases. While boys and girls experience many forms of child abuse, gender plays a big role in the treatment of children. Statistics show that boys had a higher fatality rate from physical abuse than girls, while the majority of sex trafficking victims were girls. Statistics also show that children who experience some type of abuse in the home are nine times more likely to be involved in criminal activity as adults.
Child abuse awareness month is a time for communities to come together and build safe places for children. All throughout the month, there are awareness days such as Wear Blue Day on April 1st." National Child Abuse Prevention digital advocacy day on April 21st. Many hashtags such as #The BeAConnection campaign bring awareness for child abuse. Here in Aspen there is also places that provide support against child abuse. The Response: Help For Survivors of Domestic Violence & Sexual Assault located right next to Aspen Valley Hospital provides a safe place for victims of child abuse or domestic violence to go.
There are endless possibilities to raise awareness for child abuse, for example, posting on social media with facts and stats about child abuse. Adding hashtags to your posts like #ChildAbusePreventionMonth and #ThrivingFamilies are resourceful ways to raise awareness. Fundraisers can also be a good way to bring attention to an issue. Donating to organizations such as Child Welfare can make a huge difference. Illuminate Colorado is a great place to find out what you can do to help.
Leave a Comment
About the Contributor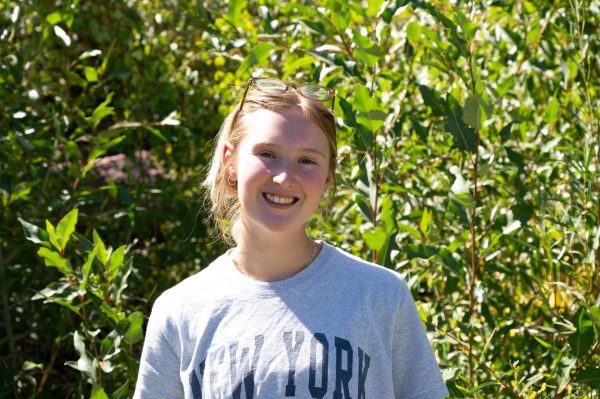 Stella Iverson, Editor-in-Chief
Stella Iverson is a senior at AHS. This is her fourth and final year writing for The Skier Scribbler. As an Editor-in-Chief, Stella is excited to bring...