Canon-ball into Project Graduation 2021
On June 5th, the seniors at AHS are graduating and are then encouraged to attend Project Graduation, an annual event that takes place the night of the senior class's graduation. With the devastating loss of Project Graduation last year, the committee was glad to announce they were able to bring it back this year. 
Project Graduation was started in Maine when the loss of several seniors, due to driving while intoxicated after their graduation, shocked the community. The idea was to create a celebration for the seniors that was alcohol and drug-free. Aspen took it on over 30 years ago, after our community suffered the loss of one of our own, hoping to prevent future student deaths. It has since then been a success with the AHS seniors.
Without Project Graduation last year, the committee is making this year's a big comeback but also covid friendly. Margaret Romero, one of the Project Graduation committee co-chairs, along with Nancy Pearce, Lynne Seeman, and Tanja Wojcik, and is a parent to one of the AHS seniors. Romero has played a big part in ensuring that the celebration was successful and Covid friendly.
"When we started planning this in December, we decided we would plan three different ways. We would plan a completely outside event or a completely inside event or a hybrid. What we have kind of gone into is a hybrid, so some of it will be outside and some of it will be inside," said Romero. 
The celebration is a right of passage and while this year many of those traditions were lost due to the pandemic, the one that was able to remain was Project Graduation. Charlie Guilander, a 2018 AHS graduate was able to experience this honoring first hand. 
"You leave being forced to hang out with all the people that you grew up with, and it's like one last bang," said Guilander. The secrecy of the event has also remained well known to graduates and committee members of AHS, but without spoiling anything Guilander was also able to mention, "It was almost like going on ex ed, but for one night."
To keep the tradition, seniors this year know little of what is to come at Project Graduation. AHS senior Sofie Durham has grown up hearing about Project Graduation, but she, "didn't want to ask previous graduate seniors," to keep it a surprise for herself. 
"I think a lot of people try to keep it a surprise," said Durham. 
Another part of keeping the senior ritual is celebrating milestones, however, this year the seniors haven't received a lot of recognition. After a primarily virtual senior year, the seniors missed out on a 'normal' senior year. 
"I think that it is a super special tradition that our school puts on, and it's their way of showing their love and support to the graduating class," said Durham. 
The celebration gives a chance for seniors to be properly acknowledged and feel a sense of normalcy. 
"At the end to know that people are trying to help celebrate them feels nice and offers some closure," said Romero. 
The festivities are not only giving the seniors the proper sending off into their future but also a safe one.  
Leave a Comment
About the Contributor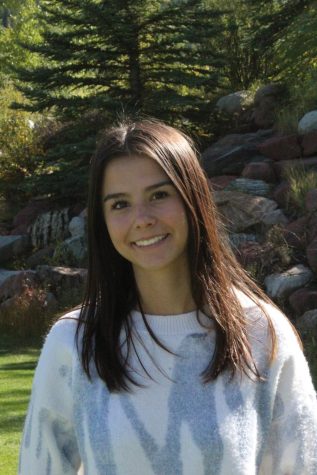 Tessa Guilander, Skier TV
Tessa Guilander is a junior at AHS and is currently a part of Skier TV. It is her second year as a part of the AHS journalism staff. In her free time,...