In honor of food and wine: a celebration of aspen bests eats.
In honor of food and wine weekend. The Skier Scribbler is celebrating the best restaurants Aspen has to offer. From delicious casual eats, to wonderful sit down dinners, Aspen provides an array of wonderful food, produced by locals, for locals.
Meat and Cheese
Located on restaurant row, Meat and Cheese menu hosts an array of fabulous dishes made with local products. Adject to the restaurant is a farm shop with delicious meats, cheeses, and dips.
Francesca's Pasta Market & Empanadas
Located in the ABC, Francesesas mixes Argentinian and Italian dishes, made with seasonal and local ingredients leaving its customers more than satisfied.
White House Tavern
Located on restaurant row, the White House Tavern offers a simple menu with decadent sandwiches, compared with distinctive liquors. They truly offer a menu fit for a president.
Clark's Oyster Bar
Located on 517 East Hyman Avenue, Clark's Oyster Bar is a neighborhood spot offering delicious seafood fare. With an impeccable ambiance, the food isn't the only reason to go.
Steakhouse 316
Located on restaurant row, with a dimly lit ambiance and wonderful cuts of meat. Eating at the Steakhouse transports you to a NYC speakeasy.
L'hostaria
Located on 620 E Hyman Ave, L'hostaria is a traditional trattoria which has been an Aspen favorite for 24 years. With a large menu specializing in traditional Italian cuisine, some of their food tastes like Milan.
Cache Cache:
Located on restaurant row, Cache Cache has been open since the 80s, offering an impeccable wine list, and American cuisine with French influence. Cache Cache's dimly lit modern space is made for not just a meal, it's made for an experience.
Leave a Comment
About the Contributor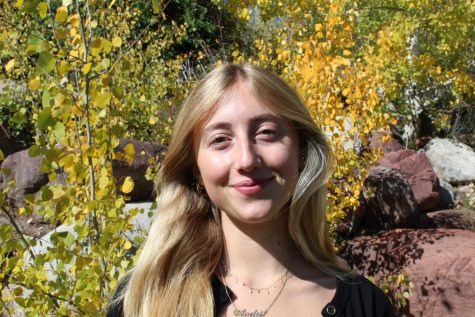 Andie Sherman, Staff Writer
Andie Sherman is a junior at Aspen High School. This is her second year writing for the skier scribbler. She is passionate about mental health and journalism....