TODAY, OCTOBER 2ND, 2021- Participate in Aspen's peaceful rally for abortion justice
Today on Saturday, October 2nd, Aspen Colorado will be participating in one of over 650 marches occurring across the nation to advocate women's reproductive rights. The march will start at 11 am and take place at Aspen's Paepcke Park.
"Due to the fact that Colorado is a swing state, we must show our senators and government representatives that we do not want copycat laws of Senate Bill 8 (the recent Texas abortion law) passed in Colorado," Oceane Jones, AHS junior and opinion editor of the Skier Scribbler said.
Jones is the lead coordinator of Aspen's march and AHS's Power To People club, stating that her primary motivation for inciting the march is because of Texas's recent Senate Bill 8, which bans abortions after 6 weeks of pregnancy. Jones and the PTP club have been the sole organizers of Aspen's branch of the Rally for Abortion Justice, meaning that this march was entirely student-led.
According to Planned Parenthood, 79% of Americans do not want to see Roe vs Wade overturned. Overturning Roe v. Wade could put safe, legal abortion out of reach for one-third of people ages 15–49 who may need it in the United States.
Senate bill 8 antagonizes the 14th Amendment and directly overturns Roe vs Wade, which states abortion as a civil right. Participating in Aspen's march today, October 2nd contributes to the fight against the spread of bills like SB 8 that overturn legal abortion rights for women in the United States.
Jones further explains that the march is significant as "it urges our Supreme Justices not to overturn Roe. v. Wade when they reconvene to reopen the case this Monday, October 4th, and to keep abortion safe and legal in Colorado".
According to Oceane Jones and the "aspen.women's.march" Instagram, the following items are recommended to bring to today's peaceful rally:
1. A sign to show your support
2. Mask
3. Hand Sanitizer
4. ID
Additionally, these items are not permitted to bring to today's march:
1. No coat hanger imagery on rally signs
2. No "Handmaid's Tale" outfits
3. No weapons
The 2017 Women's March is known as the largest single-day mobilization in US history, protesting anti-women sentiments from former US President Donald Trump. Today, the Women's March mobilizes nationwide once again to protect women's rights.
*For more information on the Aspen Women's March follow "aspen.women's.march" on Instagram
Leave a Comment
About the Contributor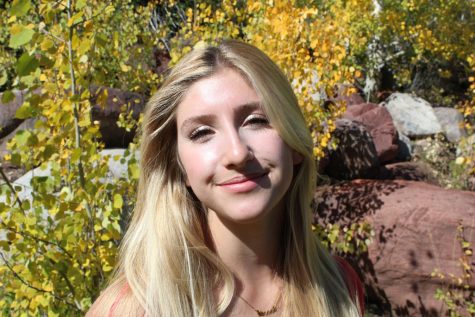 Hannah Smith, Editor-In-Chief
Hannah Smith is a senior at AHS and an Editor-In-Chief of the Skier Scribbler. This is her third year writing for the paper. In her free time, Hannah loves...