Homecoming Week review
The week of October 4th, Aspen High School Students participated in homecoming week for the first time since 2019 due to the school being closed because of COVID-19.
Grades 9 through 12 showed their school spirit through five days of dressing up. Monday at AHS was "Western Day", Tuesday was "Twin Day", and Wednesday was field day. On-field day, students are grouped into teams to compete in games, dressed up in a theme of choice. Thursday was "decades day" where students from each grade dressed in popular clothes from the decades. On Friday, AHS students dressed in the school colors to conclude spirit week
All four grade levels appreciated AHS Student Senate's work in planning the events of the week. Bliss Hemstreet, an AHS junior, raves about the spirit days.
"Coming together as a school and seeing what everyone else is wearing was super fun, and I thought it brought the school closer together," Hemstreet said.
The spirit days created a mood of excitement for the football game on Friday night, and the Las Vegas themed homecoming dance on Saturday night Lindsey Heninecken, AHS head person, felt the football game was the highlight of her week.
"The football game was my favorite because I loved watching our school come together, and show our school spirit and support for the football team," Heinecken said.
This year's Homecoming week was special, due to the fact it had not happened since 2019. Katie Raarup, sophomore at AHS, experienced homecoming for the first time.
"This was my first homecoming and I loved everything about it," Raarup said.
Hemstreet experienced her second homecoming this year at AHS.
"I had so much fun freshman year, so I was really looking forward to it, and I was so excited for the freshmen and sophomores to get to experience that as well," Hemstreet said.
Leave a Comment
About the Contributor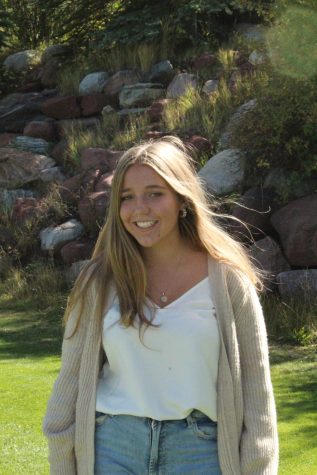 Lauren Kinney, Social Media Editor







Lauren Kinney is a junior at AHS.  In her free time, she plays lacrosse and loves spending time outside with friends and family