Grading at AHS
As AHS is close to finishing the first semester, the timeliness of grading is often a struggle for teachers, which is resulting in stress and frustration for students.
Students of AHS have completed many projects, tests, and assignments that they take pride in for this first semester. The majority of assignments come with deadlines, which students are required to meet. If students don't turn in their work on time, then, according to AHS's grading policy, 10% of their grade will be taken away for every day it is late. This seems like a fair consequence for late work. If students have due dates to turn in work, it would only make sense to have due dates for grading as well.
Addy Christensen, a sophomore at AHS, feels as though her teachers are having a difficult time putting her grades into Powerschool. Christensen feels frustrated with this because, when she looks at her grades, she knows that they haven't been updated recently and don't reflect her progress in her classes.
"I think it would be fair to give teachers due dates for grading because it would cause less stress and anxiety for students and their grades," Christensen said.
Sophomore Sky Tarallo believes that giving teachers due dates for grading assignments would be a fair idea because when her grades are not in Powerschool, it not only creates a feeling of stress for her but for her parents as well. This problem is causing unneeded stress for students attending AHS, and is making it harder for the student body to take pride in their work.
"It does frustrate me because my grades aren't always updated and it makes me and my parents upset because my grades are not accurate and don't reflect my learning," Tarallo said.
It seems as though this frustration has been circulating throughout AHS in this first semester. Senior Franny Yturri has been experiencing the same kind of stress and annoyance that other students have been feeling as well. She states that due to not having grades in Powerschool, she has no idea where she stands in each of her classes.
"I would say that not receiving all my grades is not affecting my learning experience that much, but it stresses me out for sure. The amount of stress it is causing me is insane," Yturri said.
Even though the student body is feeling frustrated and annoyed about not receiving their grades, we acknowledge that teacher mental health is just as important. Carefully grading each and every assignment for many different classes is very time-consuming and just as stressful as doing school work. Student and teacher mental health is a very high priority at AHS. In order to have a fair and organized environment for all, we need to create due dates for both students and teachers to grade and submit assignments.
Leave a Comment
About the Contributor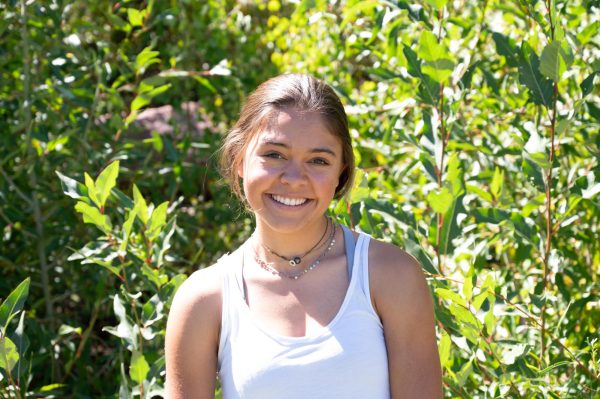 Elsa Tullar, Editor-in-Chief
Elsa is a senior at AHS and is one of the Editor-in-chiefs for the Skier Scribbler.  This is her third year participating in the journalism program and...