No Concert for 2021-2022 Aspen X-Games?
The Pitkin County Board of County Commissioners canceled the three-day music concerts that typically go along with the annual winter sporting event, X-Games, with no explanation.
"There are just multiple issues that surround concerts," Patti Clapper, Pitkin County Commissioner, said in an interview with the Aspen Daily News. "I don't think the board is going to push them to have concerts."
Although The Aspen Daily News doesn't give a specific reason for the cancellation, some FAQs from X-Games Aspen 2022 help people understand the cancellation.
"Due in part to the ongoing COVID-19 pandemic, X Games Aspen 2022 will not feature ticketed concerts this year. However, various DJ and other musical performances will be integrated into the general X Fest area at the base of the competition venue," The X-Games Aspen 2022 website stated.
Even though the 2022 winter X-Games can't expect big-name music artists for entertainment this winter, we can still expect some thrills and big air from our local-winning skiers and snowboarders.
With this unfortunate news, all of the same events will occur, and the events are completely free. Everyone who wishes to attend must show proof of full vaccination and must wear a mask at all times. Aspen Snowmass explains more about what to do to keep this annual event going.
According to Aspen Snowmass, X-Games Aspen states "The event is FREE to attend with proof of full COVID-19 vaccination. Fans 11 years old and under without vaccination may attend if accompanied by a vaccinated adult and wearing a form-fitting face mask at all times. Masks must be worn in all indoor X Games event areas."
It seems as if the 2022 Winter X-Games are going to be just like 2021, with spectators, but no big-name music artists.
"X Games Aspen still occurred in 2021, but without any on-site spectators or concerts as a result of COVID-19. Prior to the pandemic, artists such as Lil Wayne, The Chainsmokers, LCD Soundsystem, Twenty One Pilots, Nas, deadmau5, and others have performed at Buttermilk Mountain as part of the X Games festivities." Aspen Daily News stated.
Leave a Comment
About the Contributor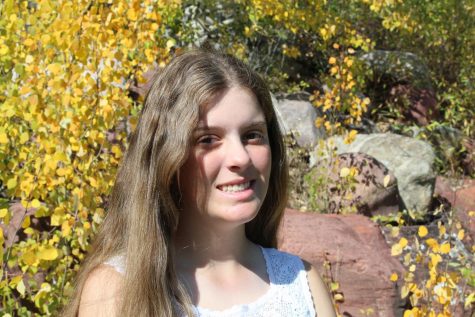 Maddie McAllister, Staff Writer
Maddie McAllister is a Sophomore at Aspen High School. This is her 2nd year in journalism and is a staff writer for the Skier Scribbler. In her free time,...