Four Stages of Madness
Who knew that March Madness experts roamed AHS halls. Fortunately, Aspen High is filled with sports fanatics, and when March hits, it is madness. In case you didn't hear, this is the month when the most prominent basketball tournament will go down, and fans worldwide will watch and wait for their team to claim victory.
There are four big stages that occur during this March chaos. First, we begin with the Bracket, a critical part if you want to keep your seat at the lunch table. The factors of building a suitable bracket take time and skill. Skill to these fans means lots and lots of sitting on the couch observing college teams and keeping up with all the stats.
Anticipation, the next stage, is one of the most uneasy, nerve-racking, yet exciting times within the tournament. Once you have placed your teams and set your bracket, you must dedicate your time to watching games. The watch can be challenging, especially when your pick is the one losing. Having said that, as long as you have a lot of confidence and a red bull by your side, you will survive.
The most elite group of people make it to the third stage, aka the Final Four, for those who don't refer to it as the "final bore." If you were lucky enough to go this far into the madness, you would know friend circles seem to get lonely with people choosing which teams will take the dub. Stay strong and think of it as "No friends on a powder day." Once you have chosen the teams you're rooting for, you have to stay focused no matter what others tell you.
The final moment in the tournament will make or break you, especially if you're an 18-year old who bet half their college savings on the championship game. Most Aspen High School students believe Gonzaga will make it all the way. Yet 11th-grade student Alex Schlosser has high hopes for the University of Arizona.
"They deserve a championship ring. They can do this. A great program with lots of young talent," Schlosser said.
The final game will take place Monday, April 4th, and the teams are TBD. My pick, Auburn, who sadly didn't make it to the Sweet Sixteen. Nevertheless, there is always next year with a new chance to make it past the 3rd stage.
View Comments(1)
About the Writer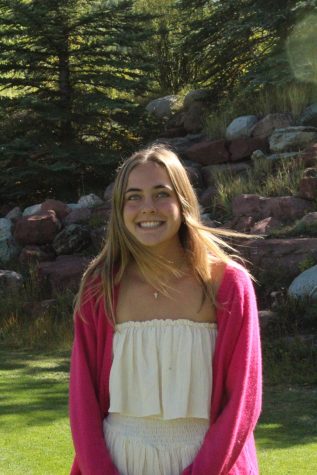 Haley Schmela, Staff Writer
Haley Schmela is an opinion writer who is never afraid, to tell the truth.  She is the paper's newest addition and they are somewhat grateful to have...