Ex-Ed Reviews
For many years, the Aspen High School community has cherished Experimental Education, or "Ex Ed", and the positive impact of its challenges, triumphs, and connections. This year, our school had the privilege of welcoming new trips, as well as bringing back some oldies, but goodies. So, without further ado, here are some of the honest recommendations from a variety of courses.
The Ghostbusting History Tour, led by Sheri Smith and Taylor Pass, is one of the newest additions to the Ex Ed lottery this year. This is an urban course that visits historically haunted sites around Colorado, as well as a few additional entertaining activities. Grace O'Callaghan, a junior at Aspen High School, was one of 27 students who experienced this spooky thrill.
"My trip was really insightful, and it got me thinking," O'Callaghan mentioned about the tours. "We went to Denver and did a lot of really fun activities, including visits to Elitches, Meow Wolf, Urban Air, and an escape room which was so fun, and it was such a different experience than an outdoor trip." O'Callaghan rated this course a 9/10.
Lake Powell is full of flourishing nature, an endless array of beauty, and insightful history regarding both the Glen Canyon Dam and water supply for the Lower Basin states of California, Arizona, and Nevada. Aspen High School was fortunate enough to include all of these things in a new trip experience called Rock the Boat Utah, led by Kim Zimmer and Diane Godfrey. Ella Pendarvis, a junior at AHS was on this course.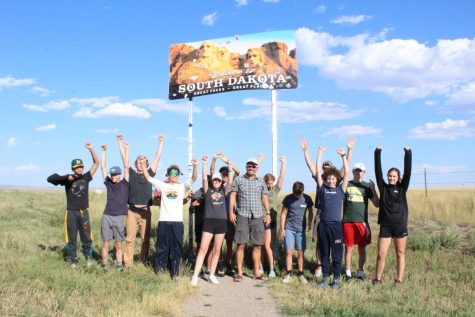 "My trip was special because it was new, and we got to be on a houseboat, which is something I've never been able to experience," Pendarvis said.
Pendarvis was pleased with the activities and relationships she created on Ex Ed. Nevertheless, she suggested, "If I were to do it differently, I would say we need two houseboats instead of one."
She believes it would make this trip's experience even more memorable than it already was. Ella would rate this trip a perfect 10/10.
Now come on, and Let's Go Diving into the renewed scuba course, open to all students. This course explores the fundamentals of SCUBA diving at the Aspen Recreation Center and includes earning an N.A.U.I. scuba certification. After a visit to Homestead Crater in Utah, students are able to claim their official certification. This trip is led by Karen Hawkes.
Eric Pearce, a sophomore at AHS, earned his certification through this program while building connections with new individuals along the way.
"Everybody was just closer, and you meet people you wouldn't interact with inside of school, including upperclassmen and freshmen." From the relationships to the adventure, Pearce rated this course a solid 7/10.
Elsa Tullar, a junior at A.H.S., was fortunate enough to explore the great towers of Wyoming on a 30-mile backpacking course which included challenging terrain, new relationships, and a renewed love for the outdoors.
"It was one of the most beautiful places I've ever seen," Tullar explained.
Kayla Kawalick led this five-day Cirque of the Towers course, which was full of opportunities to work hard and step out of your comfort zone.
"I feel like when you're out in the backcountry, without your phone or technology, there are much more sincere connections…I was just surprised at how well our group got along. Our group dynamic was really good, which made the trip special." Tullar rated this course at a 9/10.
Overall, Experimental Education has proven again year after year to be beneficial to students' lives and individual growth. Ex Ed exposes students to new friendships and memories that we may carry with us for the rest of our lives, as well as positively impacting students' perceptions of the natural beauty surrounding us.
Leave a Comment
About the Contributors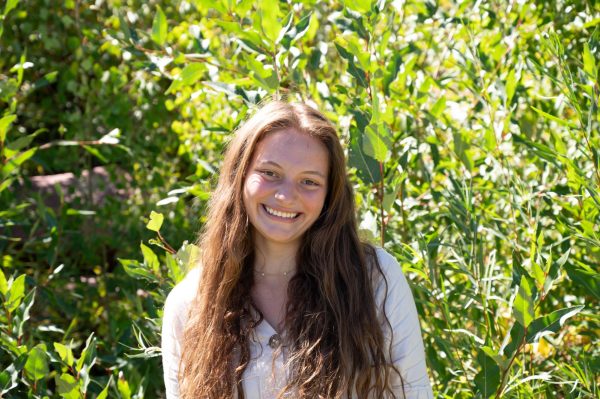 Rylee Smith, News and Sports Editor
Rylee is a senior at Aspen High School and one of the Sports/News editors. This is her second year writing for the Skier Scribbler and she has appreciated...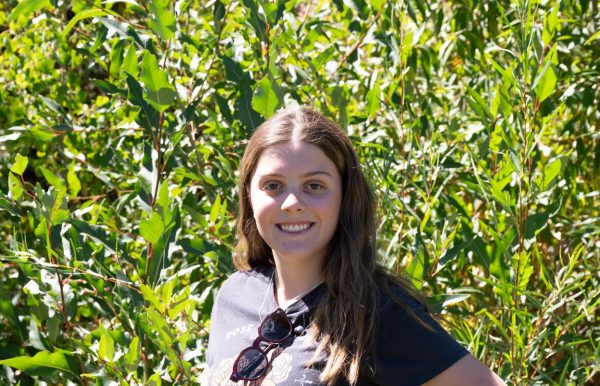 Maddie McAllister, Head Photographer
Maddie McAllister is a senior at Aspen High School. This is her 4th year in journalism and is the head photographer for The Skier Scribbler. Maddie's role...