Why Everyone Should Go To Therapy
Therapy can look different to everyone and everyone has their own mindset on the topic.
Therapy has become beneficial for people struggling with mental health. Unlike the supportive conversations you may have with your family, therapy discussions are structured by trained professionals to discuss and resolve feelings, problematic behaviors, as well as relationships in and out of one's home life. According to GoodTherapy, talking with a therapist or counselor can help you manage your thoughts, behaviors, emotions, and past experiences, and promote a successful road to recovery.
The stigma around therapy is the main reason for the lack of therapy. Research shows that people from ethnic minorities are less likely to seek help compared to white people. The stigma around mental health also stems from the idea that the need for therapy is a weakness. The media has done a good job of depicting mental health as dangerous. Mental health is most often thought of as scary. How can this be changed?
The need for therapy has risen in the past 3 years since the start of the pandemic. According to the New York Times "Overdose deaths rose 30 percent in 2020 and 15 percent in 2021. According to some research, rates of depression tripled in the United States." With the rise of social media and the impacts of cyberbullying, more adolescents have started to attend some type of therapy–According to the CDC, 13.6% of kids age 5 to 17 attend some kind of therapy in the United States. Therapy is not available to everyone, and can be expensive. The average cost for an hour-long session is between $60-$120 without health insurance. Of course, it can also depend on the location and the therapists themselves. Managing the cost of therapy long-term can be difficult for those without insurance.
Beginning therapy can be the first step to leading yourself into a healthier, happier lifestyle, no matter what you may be going through. Throughout therapy, you can manage and change your self-destructive behaviors and habits, resolve painful feelings, and work towards improving your relationships. Whether you are in individual or group therapy, your relationship with your therapist is confidential. Therapists aim to assist your personal growth by helping you find ways of seeing, thinking, and feeling that leave you more capable and successful.
While many people are not able to why therapy is necessary or its effectiveness, in reality, everyone has gone through something challenging. When people think of the need for therapy, many people think of someone who has gone through something extremely traumatic or someone who is already suffering from a mental illness such as depression or anxiety. The truth is, therapy is for anyone. Therapy doesn't have to be a reason to solve a problem, it can simply be a resource to take out anger and sadness in a healthy way. Therapy offers ways for individuals to cope with experiences they have or may have in the future.
Many kids do not find it necessary or are not given these resources in their hometown or school. The US has seen a massive increase in school shootings. More than 311,000 students have experienced gun violence at school since the Columbine shooting in 1999. Many can point the blame at the lack of mental health resources or even the stigmatism around receiving therapy. The first step to getting help is being able to ask for it.
Leave a Comment
About the Writers
Stella Iverson, Editor-in-Chief
Stella Iverson is a junior at AHS. This is her third year writing for The Skier Scribbler. She is particularly interested in arts and entertainment and...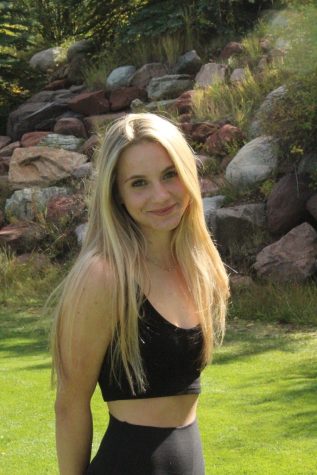 Madyson Ryan, Staff Writer
Madyson enjoys being outside in nature. She likes to voice her opinions through journalism. Madyson is a junior at AHS and lives in both Alaska and Aspen.