Kanye West's Hate Speech Cannot Be Tolerated
Kanye West now known as Ye, is being faced with some serious accusations concerning his anti-semitic rhetoric on Twitter. One example of his anti-semitism was through a tweet threatening that he will "Go death con 3 on JEWISH PEOPLE." West has been given a big platform that only seems to be getting bigger as the media often portrays him well. His anti-semitic comments have partially stemmed though his belief that his mental health problems were wrongly diagnosed by a Jewish doctor with Bipolar disorder, a mental illness he's been open about to the public .
Kanye West has also come out with more harmful Twitter posts claiming George Floyd had died from a fentanyl overdose rather than police brutality. West is not only showing us this behavior but this behavior is expanding. On October 29th a message that read "Kanye is right about the Jews" spewed across TIAA Bank Field in Jacksonville Florida. Other anti-semtic signs appeared in Jacksonville as well as in Los Angeles. This behavior is unacceptable and is being widely underthought.
While Kanye West has been open about his mental health struggles he also seems to be doing little to solve them or even advocate for them. His racist and anti-semitic comments can not be an excuse regarding his mental health. Social media itself provides a platform for his comments and hate speech, which can be blamed for the ongoing support he continues to receive not only from fans. The public has responded to West's behavior by recognizing it is hateful to the Jewish Community and can not be tolerated. Throughout this entire situation, West has managed to lose his partnerships with Adidas, and The Gap. West also got both his Instagram and Twitter accounts removed or locked. West also lost his ties with Balenciaga with whom he collaborated for his Yeezy Gap line. His behavior has continued to be glorified. However, West's inappropriate and hateful behavior is a horrifying example of how hate can spread on social media, and how as consumers and business owners we must fight against this hate so it is not tolerated.
Leave a Comment
About the Contributor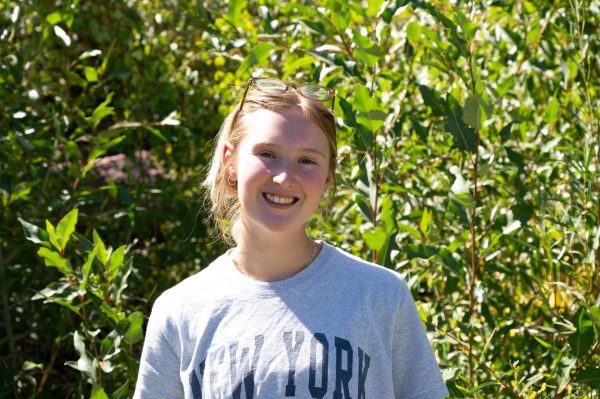 Stella Iverson, Editor-in-Chief
Stella Iverson is a senior at AHS. This is her fourth and final year writing for The Skier Scribbler. As an Editor-in-Chief, Stella is excited to bring...