What Your Halloween Costume Says About You
Halloween costumes continue to surprise me every year. The different assortment and groups of people that you see during the night of October 31st will leave you with a variety of emotions. From uncontrollably laughing to questioning whether or not their parents know they left the house like that, Halloween is the time of year where people can dress however they please. While no costume is a bad costume, I would like people to consider the fact that an angel and devil costume can only be done so many times.
The Black Cat
costume that just can't seem to cross the finish line and join the rest of the group in victory. This look will make you feel like you are seeing triple at any function. If you chose a black cat costume this Halloween, you are one of two people. This costume was in fact your last resort or you were devastated when the costume you had originally planned didn't come in time, but luckily you and your best friend have plenty of black clothes and eyeliner to piece together a decent form of attire. The other possible option is that you saw a picture of someone doing this from last year and you could not wait to make it your costume! The idea of drawing whiskers and a nose on your face makes you confident that you will be #1 best dressed in the room.
A Pirate
If you happened to choose a pirate for a Halloween costume, I am assuming the idea came to you from TikTok and you believed that no one else would have the same thought. You were trying to find a unique costume and came across pirates believing it was a breakthrough. I heard a lot more "steam room" than "Ahoy!" from all you pirates on Halloween. With such a lack of getting into character, I am terribly sorry, but there were just too many of you this Halloween.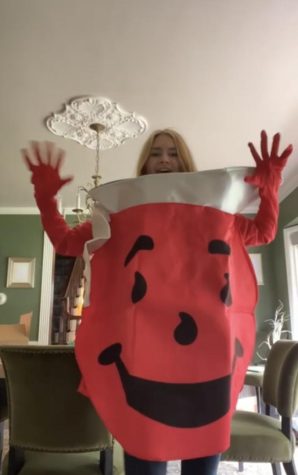 Inflatables
A personal favorite. These costumes will always have a special place in my heart. If you chose this costume this year, your favorite soda is definitely Doctor Pepper and you spend your free time watching Step Brothers and Anchorman 2. You embody the "show don't tell" habit when it comes to people knowing your status. Please hit my line.
Sexy Costumes
If you chose these costumes you really wanted to stand out. You probably have an extremely chill personality and people enjoy spending time with you. However, sometimes your ego may get in the way of your judgment. People these days seem to turn even the most holy of things into a seductive costume, because sexy Nun was out of stock at Spirit Halloween. While most of these costumes are basic, they never seem to bore me. I hope to see more in years to come.
Couple Costumes
I have mixed feelings about the couple costumes. 60% of the time, I find these costumes adorable and become slightly jealous wishing I had someone to match with… however, the other 40% of the time couple costumes compel me to cringe, making me grateful for the fact that no one has been interested in me.
If you want to wow the crowd, your friends, or your school start preparing for the upcoming November. Think long and hard about options and remember, you can be anything, but don't be a sexy cop.
Leave a Comment
About the Contributor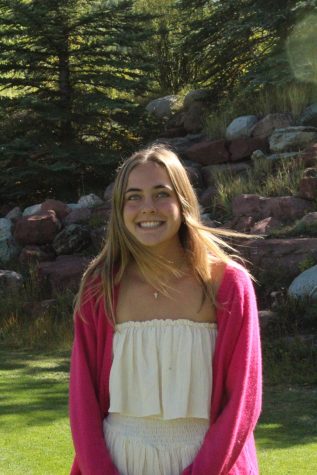 Haley Schmela, Staff Writer
Haley Schmela is an opinion writer who is never afraid, to tell the truth.  She is the paper's newest addition and they are somewhat grateful to have...