Why We Love Summer
What is your favorite part of summer? Is it sleeping in? Is the lack of constant stress pumping through your veins causing your hands to sweat and your heart to pound? Well, for me, it's the adventures that accompany those absences. The following suggestions are my favorite things to do during summer.
Camping
Now this is one of the best summer activities to do during summer. It truly does bring out your adventurous spirit. Living in Colorado, there are many places that you can go. I recommend going somewhere away from other campers as they are not always fond of high schoolers. So for that, a large open field may be the best option.
Hiking
Again, Colorado hiking blah blah blah, but here in Aspen, the hikes are incredible. Now, much of this depends on your athletic ability. If you are not so into multiple-day hikes where you shove all your belongings into a massive backpack that breaks your shoulder in half, skip trails like Snowmass Lake, Four Pass Loop, Sopris, and Capitol Peak. If you're into those hikes, those are for you.
Paddle Boarding
Us locals are accustomed to the stream known as Still Water. Is it the perfect area to hit a slow, calm paddleboard? I recommend going at sunset to see the views. The valley is home to many lakes, such as Reudi, Crater Lake, Lost Man Lake, and many others. These lakes are calm and probably not home to any deadly fish but don't take my word for it.
Independence Pass
One of the scariest drives I've experienced, but wow, the views are the best in the valley; this drive is home to the newly licensed teenage girls that like to take photos out of the sky roof, so look out for them. This adventure will eventually lead you to the great town of Leadville, with an astonishing 12 people. So if you need something to pass the time, 10/10 recommend the treacherous road.
And that concludes my recommendations of activities to dominate this summer, Have fun, AHS!
Leave a Comment
About the Contributor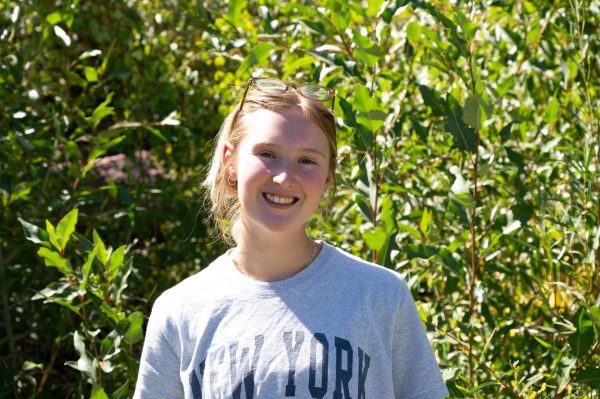 Stella Iverson, Editor-in-Chief
Stella Iverson is a senior at AHS. This is her fourth and final year writing for The Skier Scribbler. As an Editor-in-Chief, Stella is excited to bring...