Add Magic to Your Summer
For many, summer is the most anticipated time of year. The prospect of no homework, sleeping in, and spontaneous plans make us all idolize those warm summer days. But when summer finally does arrive, deciding what to do with your time becomes overwhelming causing many people to spend their time inside on their phones.
Summer is a time of endless possibilities, but if you truly want the best summer of your life, you must start 'romanticizing' and appreciating every little moment. Wake up early and listen to the birds, take a walk in a fun outfit, or have a picnic by yourself. You can sit and let summer happen to you, or exceed all expectations.
Living in Aspen, Colorado the possibilities of how to spend your time include endless hikes, trips to the Saturday market, and free Snowmass concerts. Romanticizing these activities can be as simple as bringing a disposable camera on your hike, or dressing up for the farmers market and picking out a fun treat. It can even be dancing right in front of the stage during one of the free concerts, anything that elevates everyday experiences.     
For me, one of the best parts of summer is the extra time to read. Whether your book of choice is a summer rom-com, a cozy mystery, or a celebrity memoir, summer is the perfect time to pick up a book. To romanticize your reading you can take your book to a park and read in the grass or make your way to your local independent bookstore and spend the day browsing, chatting about books, and reading your new find.
Many people don't appreciate the art of going on a drive, not driving somewhere but just driving to drive. Getting in your car, with your favorite beverage, blasting your favorite summer music with the windows open then watching the sunset from a pretty spot is the perfect way to spend an ordinary summer night.   
If you don't like books or spending time outside there are still plenty of ways that you can romanticize your summer. Take one of your favorite activities, or just something that you have to do, and pretend that you are your favorite movie character doing it instead of yourself.  Romanticizing life, and taking care to notice the little moments you missed out on in the busy cycle of school and work can truly make a difference. Add magic to your life instead of waiting for it to come and then your life will become magical.    
Leave a Comment
About the Contributor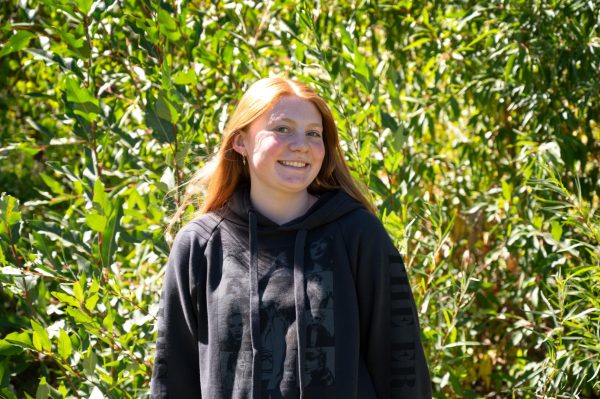 Sara Kershow, Staff Writer
Sara is a junior and this is her second year writing for the Skier Scribbler, Sara is a part of Aspen Santa Fe Ballet and is an avid fan of Taylor Swift....