Snowboarders Get Ready to Ride at Home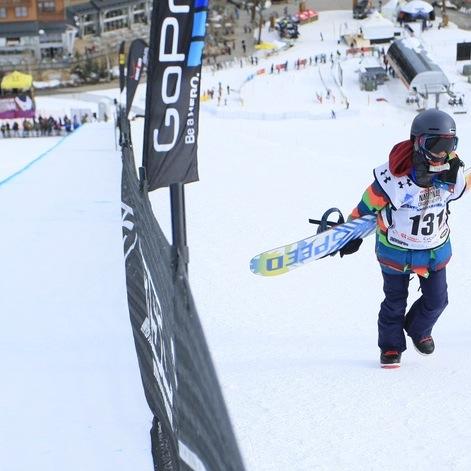 The X Games have past but the AVSC snowboard riders are still flipping out of the half pipe. Competitive snowboarding season is underway, and Aspen Valley Ski and Snowboard Club athletes host home events at Buttermilk on Sunday, Feb. 8,and competitions in Snowmass on Feb.14 and 15 and Feb. 21,22 and 28.
At Buttermilk, AVSC riders and other snowboarders from around the region compete in the same halfpipe that was used recently in the Winter X Games. Other events also use other X Games facilities, like the slopestyle course.
"We have 2 runs to do our best tricks but our best run is the one the judges count," said snowboarder MJ Mirano. "I am so excited for this competition at Buttermilk, this is a qualifier for the U.S. Nationals in March."
AVSC will be bringing a strong team to the competitions. According to the director of freestyle, freeride, free skiing and snowboarding, Eric Knight, AVSC's snowboarding team is growing this year. "We are getting bigger," he said. Knight said there are 21 athletes this year in the program, which is quite a few more than last year.
More coaches are serving more athletes too. In the 2014/2015 season, the snowboarding team has a new head coach, Miah Wheeler, who comes to AVSC after coaching the 2014 Paralympics in Sochi, Russia. Another high-level coach is Nicole Mason. The younger,devo snowboarders also have new coaches this year; Jordie and Teddy Karlinski, who are Aspen High School graduates. The sister and brother from Snowmass Village were high-ranked competitive snowboarders who have returned to the club this year as coaches.
Freshman Isabella Borenstein is coming back from injury.
"I have been having to take breaks and I haven't been able to progress and learn new tricks," she said. "Hopefully I will be able to throw a half cab and a three on the jump line."
If injured she will have a hard time qualifying for the USASA national championships, which will be held at Copper Mountain beginning March 30. An athlete must participate in at least two competitions of a particular event in order to qualify for nationals. For example, two wins in giant slalom would guarantee a place on the Aspen Snowmass Series team. Likewise, two wins in slalom, boardercross, halfpipe, slopestyle or rail jam would help you qualify. "Traveling for comps is better because I like the challenge and it's more like the real comps,the bigger ones" Said Borenstein.
For more information, go to usasa.org.
About the Writer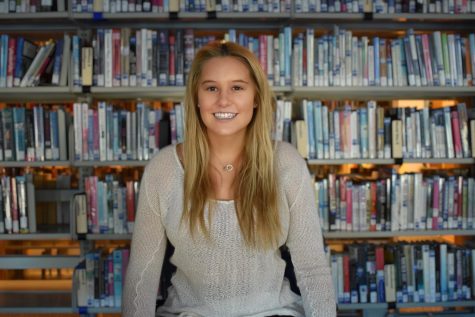 Madison Osberger-Low, Sports Editor
Madison Osberger-Low is a senior at AHS and the Sports Editor for the Skier Scribbler. This is her fourth year writing for the paper and she hopes to...