One Face Two Personalities
10% of the freshman class holds 8 sets of twins, there's more to being a twin than switching classes and wearing the same outfit to confuse people and make them think you are the same person. Though you may look alike, a twin is an individual in every way.
"I like being a twin. It's nice to basically live with your best friend. I am more similar to my twin than different," said junior Claire Boronski. She has an identical twin named Julia.
Having a carbon copy of yourself there at all time can be fun, but to some twins,this seems like nothing special.
"It's fun but kind of overrated. She's basically a sister. Dani and I are very different," said freshman Delany Sinko, who has a fraternal twin, so they are not identical.
There are at least eight sets of twins in the AHS freshman class. Across the country, the number of twins is on the increase, according to The New York Times.
"Now about one in 30 babies born in the United States is a twin," according to an article entitled, "Twin Births in the U.S., Like Never Before." From 1980 until 2009, the number of twin births rose by 76 percent. Older mothers and increased use of fertility drugs are some of the reasons for the rise in twins.
There are downsides to being a twin. Even if you look the same, how can people tell you apart?
"You kind of start to learn to respond to the other name too," said freshman Simone Lamont, whose identical twin is named Grace.
Twins are popular in modern culture. From the girls in "The Parent Trap" to Mary Kate and Ashley Olsen, who first became famous in the TV show "Full House," twins are often depicted as people who love to pull pranks. But in reality, look-a-like siblings sometimes struggle with their own identities.
But it's important to keep your own sense of self when you are a twin, according to Snow.
"I think we just chose other paths to individualize ourselves," she said about her sister.
Similar faces and different perspectives to complete a set of twins. Being a twin upholds a lot more than just looking alike and wearing the same clothes, at the end of the day no matter what they look like they are two different kinds of people.
About the Contributor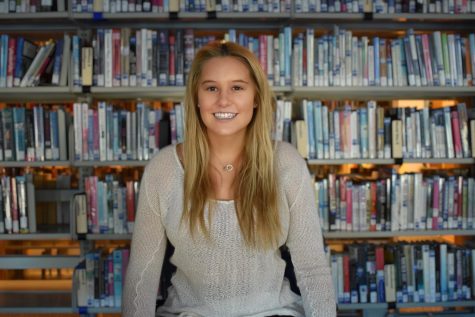 Madison Osberger-Low, Sports Editor
Madison Osberger-Low is a senior at AHS and the Sports Editor for the Skier Scribbler. This is her fourth year writing for the paper and she hopes to...