Lululemon Takeover
Lululemon has been selected as the official clothing supplier for all AHS student uniforms. The popular retailer, easily identifiable by its horseshoe- like logo, could become as familiar as the Nike "swoosh" given its association with AHS, said company president Joanna Rockefeller.
"We have decided to sponsor all Aspen Skiers sports teams after we noticed that every single high school student in the Roaring Fork Valley has a Lululemon bag," Rockefeller said. "It's our way of giving back to the community, since families are spending their whole paychecks in here."
The red and black bags, which are free with purchase, have become so popular that not a single lunch bag has been sold in Aspen since Lululemon opened its store last year in the old Gap building.
The impact is being felt by businesses like Carl's Pharmacy, which relies upon lunch bag sales in order to pay employee salaries as well as buy food for the goldfish, which swim in a small pond near the back of the store.
"It's been devastating," said Philly Cheeze, manager of Carl's. "No girls are coming in buying flower-shaped or polka dot lunch boxes and the boys aren't buying sports-themed lunch boxes either."
"We may have to lay people off or at least give away the goldfish," he added. The uniforms won't be cheap, Rockefeller warned. "Our saying is, 'Friends are more important than money.' Well, you won't have a lot of money left after you  purchase our uniforms, but at least you'll be styling on the court, in the field or on the slopes… And you'll have more friends because of it."
Said AHS Coach L, who favors the clothing for his 12 children, "My home team is a proud supporter of Lululemon attire. It's cheaper by the dozen!"
About the Contributor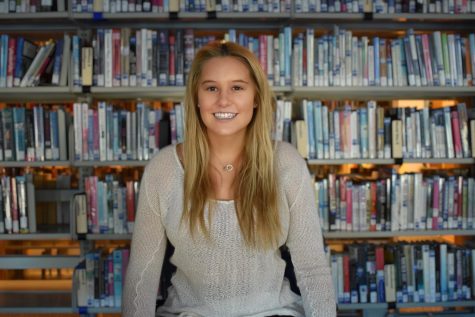 Madison Osberger-Low, Sports Editor
Madison Osberger-Low is a senior at AHS and the Sports Editor for the Skier Scribbler. This is her fourth year writing for the paper and she hopes to...