Learning Languages is Howard's First Love
As the school comes to a close and most seniors are preparing to start their new wolves at colleges across the country, but senior Katherine Howard is using her extent language abilities to extend Franklin University in Switzerland.
"It's exciting but also super stressful," said Katherine Howard. "Even after the college applications are in, the workload doesn't stop. It's just a lot of content assignments, but the prospect of going to university next year makes it worth it."
Katherine hopes to attend Franklin University in Switzerland, in part because she loves learning and speaking different languages. With her knowledge of knowing 4 languages she is willing to succeed. During the summer, she attends a French immersion camp in the Midwest called Lac Du Bois.Howard doesn't plan on going next year. Katherine is a twin (her sister is Becca) and ironically, her best friend from camp, Kate, is also a twin.
"I did the credit program so I was there for a month taking classes," she said. "It's amazing. You are able to learn so much and everyone is fantastic."
Katherine also is studying Spanish and German and in her spare time, helps other students as a volunteer tutor.
"Learning new languages is one of my favorite things to do," she said.
From learning over 5 languages Howard spends her free time, enjoying the books she loves. An avid reader has finished 14 books since just the beginning of February.
"Being a twin is interesting. We aren't super close twins like most people think of when they think of twins. We are siblings that just happened to share a birthday," she said.
While her twin is an accomplished dancer, Katherine is good at ice-skating. She hopes to skate and travel more after graduating from Aspen High School.
About the Contributor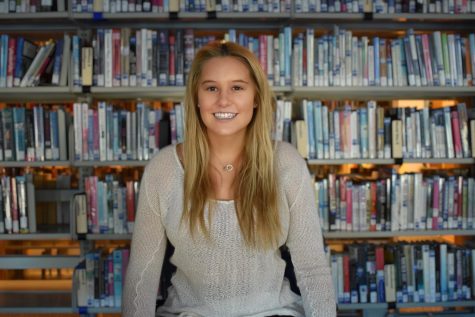 Madison Osberger-Low, Sports Editor
Madison Osberger-Low is a senior at AHS and the Sports Editor for the Skier Scribbler. This is her fourth year writing for the paper and she hopes to...