Prostart Takes on a Chocolate Festival
The Chocolate Classic, led by Aspen Response, took place at the Hotel Jerome for its 21st anniversary on February 11.  The event is a benefit to raise money for Response, the support group in the Roaring Fork Valley for survivors of domestic violence and sexual assault.  People from all around the valley bring in sugary sweet desserts to raise the money, and this year AHS's ProStart program brought students from the school to participate in the cause as well!
ProStart, led by the french and cooking teacher at AHS, Morgan Henschke, made Kahula cream filled vanilla bean doughnut holes with salted dipping sauces to provide with the community at the Chocolate Classic.  They paired with the Aspen restaurant Cache Cache at the event.  This is not the first professional event ProStart has participated in this year, but instead just one of many.
"ProStart is so amazing this year.  We have done so many fabulous professional events.  Denver Food and Wine, Aspen Mac and Cheese Festival, Holiday Meal for the school, catered school board breakfast, Sommelier competition at the Jerome Hotel, private dinner for the NPR and Aspen Public Radio, etc.  I have the most committed and professional ProStart students thus far," Henschke said.
ProStart is continuing on with a lot of upcoming events and are going into the competitions with high hopes.  On February 28 they will be traveling down to Grand Junction for the Western Slope competition and on March 20 they will be going to Denver for the annual State competition.  If they win states, they will take a trip to Disneyland, California for nationals in April.  Morgan believes that they can do this!
"#roadtocali – I want to win states more than anything else this year," Henschke said about her students chances and her aspirations for their ProStart team.
ProStart wowed the town with their dessert at the Chocolate Classic and will continue on to impress in their upcoming events this year.  They are a team to be looking out for and if you are a student at the high school, support them and maybe even attend their events.
Leave a Comment
About the Contributor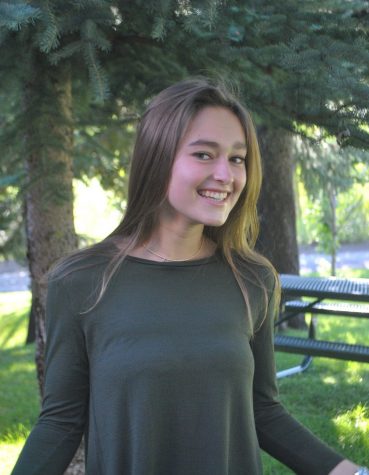 Carson Friedland, Design Editor
Carson Friedland is a staff writer for the Skier Scribbler. She is graduating in the class of 2017.  This is her third year in the journalism class,...