SkierScribbler's Summer Playlist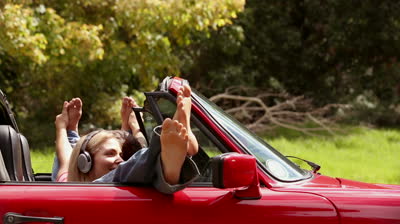 Summer brings all sorts of new memories, from beach vacations to traveling the world, laughing with friends over a bonfire, backpacking in the beautiful Rocky Mountains, or even just the calm night sitting on your back deck taking in the world.  This is great and all, but what is a great summer memory without music?  That is why we all have at least one song that reminds us of summer, those two months of pure happiness and fun.  I asked about 100 people in our community to share their favorite summer song to create one playlist.
Throughout the process I found a lot of trends.  Most summer music is happy and about love and being carefree.  In that I found that a lot of people's answers were the same or from the same musical artist.  The process proved to be very interesting and I learned a lot about summer music through it.
I grouped together the types of music I was given depending on their genre and how commonly they relate to summer.
The Oldies: Of course there is nothing better than a good oldie to listen to on those long drives cruising up the pass or on the way to Maroon Bells with the wind blowing in your hair.  I know for a fact that "Free Bird" by Lynyrd Skynyrd is the greatest song to give a person that free feeling of summer.  Surprisingly, not very many of these songs were people's answers, but the ones who did give me these, chose the best of the best.  AHS freshman Brevitt Livingston provided "Black Dog" by Led Zeppelin and "Purple Haze" by Jimi Hendrix.  Hunter Friedland, my mom, gave me "Vacation" by the Go Go's and "Holiday" by Madonna, which she described as the "perfect 80's summer jams."
Country: Country music is written purely for summer enjoyment.  Let's be real, all it talks about is backyard bbqs, long drives, summer love, and hot days.  That basically describes summer in Aspen.  Griffin Gilchrist, AHS junior, said country is "the best kind of music for summer."
Reggae:  When people think of beach music, what is most often thought of? That's right, it is reggae.  The Marley family provides some great summer tunes, all talking about the warm beaches and the sand in your toes.  What is more summery than that?  Calli Ferguson, AHS sophomore's favorite summer music is all reggae such as a "Beach In Hawaii" by Ziggy Marley.
Jam Bands: My personal favorite is a jam band.  My brother, Sean, described them as "the way to make the music you are feeling into your actual feelings for your own daily life." Summer to me is about feeling the greatest moments and loving every bit of it and for me a good jam band brings those feelings. I gave this playlist some Grateful Dead and String Cheese Incident. A couple others gave me Widespread Panic and Phish.
Tropical House: Some may not know what this even is, but it is electronic music with that tropical vibe added to it.  David Mondry, AHS junior described this as "hype music for the summer" and a great way to always have the vibe going.  A good example of this from the playlist is "Jubel" by Klingande from AHS junior Victor Dunn.
Alternative: Alternative music these days is one of the largest varieties of music these days.  This playlist proves it.  It was in the top genres of music I was most given for the playlist.  From Sylvan Esso's "Coffee," to Mumford and Sons' "Little Lion Man," there was a bit of everything alternative.  I found that this type of music is trending these days with nearly every kind of musical taste.
Pop Music: Pop music – as the name implies -is extremely popular, making it the other answer I got the most.  At least ten people suggested that I put Justin Bieber or Taylor Swift on the playlist.  Pop music appeals to teenagers normally because of its simple lyrics that address issues in our own lives.
Rap:  This genre was given to me only by the boys that I asked.  This genre seems to have its main appeal towards men, but some girls I know would admit to liking it as well.  Rap is great to have at those summer parties, or to blast on your car speakers in town with the deep bass.
Beyonce:  The Queen B, pop princess Beyonce, was delivered to me by her biggest Aspen fan, AHS sophomore Ella Horn.  When I asked her about her favorite summer music her reply was, "Beyonce; you put all her music on that playlist or none, that is how it should be." Beyonce works for any time of any year, for she is the Queen of all music. Her music brings supreme joy and power to the listener and just makes you want to have a good time and dance.
You can find this playlist under my Spotify profile, our school newspaper online edition, skierscribbler.com, and on Facebook!  Go check it out and start listening to your own and your fellow classmates summer tunes!  Hope everyone enjoys and have a wonderful summer!
https://open.spotify.com/…/…/playlist/3zUnv67O3FxRR52egllFd2
Leave a Comment
About the Contributor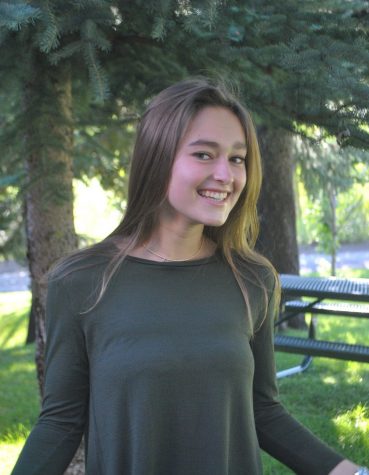 Carson Friedland, Design Editor
Carson Friedland is a staff writer for the Skier Scribbler. She is graduating in the class of 2017.  This is her third year in the journalism class,...