Head Boy and Girl Set Goals
Victor Dunn and Anna Belinski have high hopes for our school year. Victor Dunn, head boy, has been involved with the student senate since he was a freshman. Anna Belinski, head girl, has only been involved since she was a junior. Dunn aspired to be the head boy since he was in 8th grade and wants to be a role-model for other students in our school.
"I really enjoy being a leader," Dunn said.
Unlike Dunn, it wasn't always a goal for Belinski to be the head girl.
"I wasn't very interested at first, but I loved student senate and there were a lot of things I wanted to see happen in the school, so I thought what better way to implement the changes I wanted to see than to be the one leading the changes," Belinski said.
One of their goals is to unite all the grades. They want all the grades to know each other and be more comfortable with one another. This is a really important aspect of high school. Most of the time the different grades don't interact with each other and stay close to their classmates.
"Ex-Ed does a really good job of that," Dunn said.
Another goal is to find a better process to clean up the lunch-room during the day. The lunch room is always a mess so they are trying to find an alternative to fix this.
Another goal is to make sure the communication between students and faculty is easy to do. This is so important in every school. If there is an issue or concern that the students are facing it needs to be easy for the Student Senate to communicate these issues to faculty and teachers so they can resolve them. If this can be achieved then we can fix any issue that our school is having. So, Belinski and Dunn want to  make sure that this communication is easy, especially with our school's new principal.
Another goal is to see an increase in student participation. This means more students showing school pride, attending more school held activities, and more participation.
"I want to increase student morale in the school and consideration towards each other and teachers," Belinski said.
Some ways to achieve these goals that they have set for this year are to make the kids involved with Student Senate more well known. This will make it easier for issues to be solved because then students know who to talk to if they have any issues or concerns.
"By having student senate kids more well known and having everyone know they are welcome to get involved with Student Senate, there can be more awareness of school wide activities," Belinski said.
Another way to achieve some of their goals is to make student activities more well known so students are aware when they are happening. In Student Senate, there is a committee dedicated to communication. Which will focus on getting school wide activities and sporting events more well known throughout the school.
With Dunn and Belinski leading our Student Senate, hopefully we will have an impressive year at Aspen High School.
Leave a Comment
About the Contributor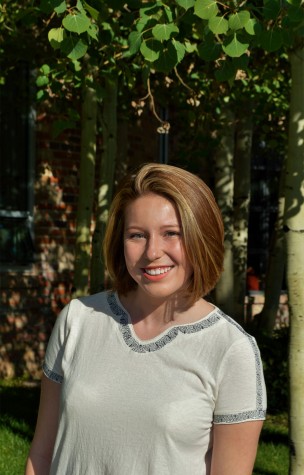 Mackenzie Conner, Photo Editor
Mackenzie was born in Aspen, Colorado, and is the fourth generation of her family to be born in the city. She participates in three sports throughout the...