To Scrum it up, AHS Rugby kicks it into gear
Since 1967, rugby has been a staple in the Aspen community and has been continued as a high school club sport at AHS. Throughout the valley, from Aspen to Glenwood Springs, student athletes join to complete the Jr. Gents team. Played all over the world, some team members like Oscar Solis appreciate rugby's international and sportsmanlike appeal. He believes that rugby's as much about friendships as about winning or losing.
"We build friendships. Sportsmanship is really stressed. In A lot of other sports, you either win or lose, then you go home," said Solis.
Senior Jake Ferlisi agrees that friendship and sportsmanship are key to physically and mentally succeeding in rugby. "The best part is that what happens on the field is left on the field. And afterwards we can all come together (both teams) like men and forget any hate or problems that occurred during the game," said Ferlisi.
The Jr. Gents practice on Tuesdays and Thursdays in Willits this spring. They are coached by Cameron McIntyre who has played rugby since the age of 7. He competed in the sport for ten years, in Europe as well as in Aspen. McIntyre said he loves coaching because he is taking a group of people and helping them come together as a team. "Recognizing their individual talents and personalities then allowing those traits to be modeled into a cohesive unit as a team," said McIntyre.
Rugby is a contact sport but is played without pads. According to The Guardian Football becomes potentially more dangerous because of the pads and helmets that are worn. Rugby's injuries are quite different than football.
When the student athletes are not in school, off the field the teams come together when they celebrate their sport over a meal. That's in the spirit of the Gentlemen of Aspen who have been playing for 49 years.
The Jr. Gents have games every Saturday until the end of April.
About the Contributor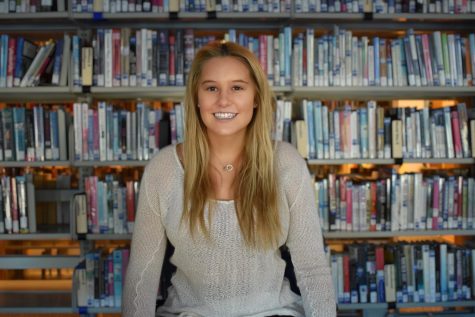 Madison Osberger-Low, Sports Editor
Madison Osberger-Low is a senior at AHS and the Sports Editor for the Skier Scribbler. This is her fourth year writing for the paper and she hopes to...