The Boss rolls in the Sauce of Cash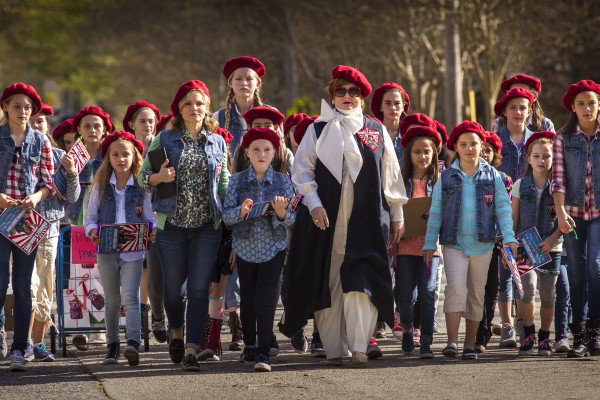 A moviegoer can expect to laugh at a Melissa McCarthy film, and while the previews for The Boss are hysterical, the movie doesn't live up to its expectations. McCarthy's latest film that was released April 7 is humorous, but it can't hold a giggle like her best film, Bridesmaids. Set in Chicago, the windy city plays a role in the film as locations include the famous landmark the Bean in Millennium Park and the city's L train.
When the audience first meets Michelle Darnell (Melissa McCarthy) and Claire Rawlins (Kristen Bell), the scene is set with T Pain's opening song, "All I Do is Win," while Darnell makes a grand entrance to a stage before thousands of people, by descending on a golden phoenix with fireworks streaming off the sides. She is the 47th wealthiest woman in America but that will soon come to an end as Darnell has been arrested for insider trading.
After leaving prison, Darnell works to get her life back on track with the help of her former assistant, Claire Rawlins, played by Bell. The Boss is a comeback story but it's about family and friendship too. Darnell and Rawlins start out the movie on different ends of the scale, but eventually work their issues and eventually find common ground. The movie is rated R, primarily because there are a lot of F- bombs dropped.
Despite the raw language, McCarthy also shows a sensitive side in the film. Her search for a family makes a U-turn when she bonds with her ex-assistant Rawlins and the woman's child (Rachel Rawlins, played by Ella Anderson). When Darnell takes Rachel to Girl Scouts one day, she is excited by the money raised from the cookie sales and sees a way to make her next fortune. Darnell and Rachel drink coffee together before school when the kid quickly finds that it isn't just coffee in her cup, but hard liquor too. It's these kinds of scenes that provide some quick laughs but they are surrounded by less entertaining moments in the film that runs 1 hour and 39 minutes but at times seems longer. Despite a few, very funny scenes, audiences may decide to quit The Boss because of its lack of plot.
About the Contributor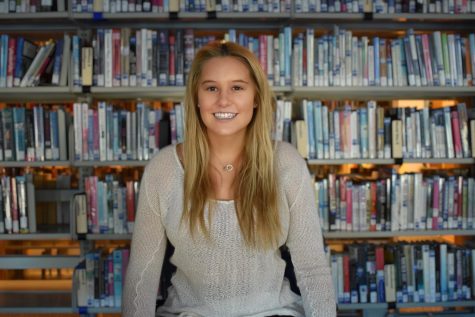 Madison Osberger-Low, Sports Editor
Madison Osberger-Low is a senior at AHS and the Sports Editor for the Skier Scribbler. This is her fourth year writing for the paper and she hopes to...