Introducing "Beyond Measure" to the Aspen Community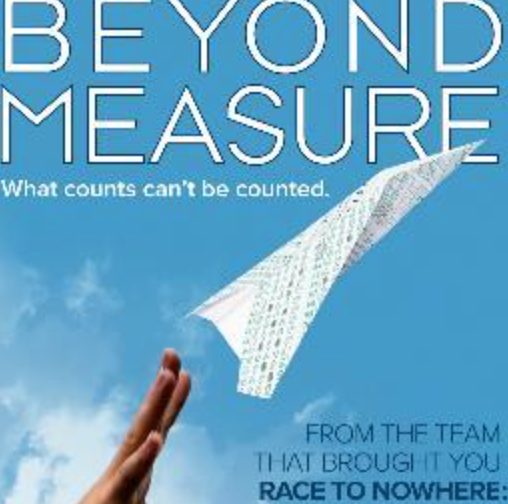 The adapted film "Beyond Measure" was screened this October at the Aspen District Theater.  Many different Aspen community members attended.  The film takes a look at society's "broken education system" and views other schools move towards improvement.  Education systems can always be further improved.  There are always schools around the nation doing new, innovative things to help positively change the education in their own school.  Aspen High School is one of the schools that is constantly looking for improvement and AHS English teacher Cerena Thomsen is taking this task head on.  She recently started a new club for the entire Aspen community call Aspen Lifelong Learners or A.L.L..  This is the club that sponsored the screening of "Beyond Measure".  
Aspen High School students were encouraged to attend the film.  The students who did said it was an eye opening experience.  One in particular, AHS junior Chloe Roy, learned a lot about education.
"I thought it was really interesting," Roy said.  "I think it gave a really cool perspective on how the schools around the United States are trying to take a more creative and innovative approach to education.  I think that in Aspen the teachers are certainly teaching to the test because the teachers are tied to what we are going to see on standardized tests, but I think Aspen also does a really good job of providing students with other opportunities to pursue more personally relevant things.  This is shown through Experiential Education week and through all the clubs we have.  I think that in class, giving students the opportunity to pursue independent projects, is something I would like to see more often."  
Thomsen was happy with the turnout and what came out of the film's screening, but wishes more of the community would get involved.  
"I thought the movie went well, even though obviously you know I would like the entire community to come," Thomsen said.  
The club will have meetings throughout the year and is open to anyone in the community who is interested in bettering the education in the Aspen School District.  At these meetings there will be discussion topics, book options, and films will be shown about different types of education and what we can all do to help benefit the students in the school.  
"My hope for what is coming up is that we will host a couple of conversations on October 27 and the next on November 17," Thomsen said.  "The hope is that we will get teachers, students, parents, and community members together for small group conversations about some of the topics that rose to the surface in the movie.  I would like to create some action items to start making changes as soon as we can, in order to best meet the needs of our kids: help them with stress levels, help them meaning in their work, so it does not feel like you are just killing time here, but that we are actually helping you find your passions."
Principal Tharyn Mulberry and Vice Principal Sarah Straussberger have been great supporters in this club, in hope of benefitting the school district.  They are interested in going and seeing other schools and bringing back different education tools from those schools to Aspen.  
In an interview last spring with Thomsen she stated that she hoped to get as many people involved as possible involved in these conversations.  
"I want as many people involved in the conversation as we can.  I know I benefit when I work with my colleagues to figure out what is the best way to teach the material.  I feel like the same is true for us as a group of concerned people, who want the best for our kids and our community.  We will gain from each other by being able to feel comfortable and have conversations about what is going on in education right now," Thomsen said.
Leave a Comment
About the Contributor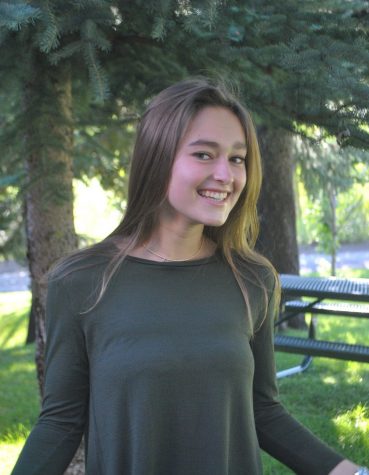 Carson Friedland, Design Editor
Carson Friedland is a staff writer for the Skier Scribbler. She is graduating in the class of 2017.  This is her third year in the journalism class,...