Lamenting the End
There is a point in most senior's year when they suddenly realize that they love their life at home.  After three years of looking towards the future and doing everything they can to do well and leave our extremely small town, it is finally that time where we know there are ten months left on the calendar before college and most of us will know our futures by May 1.  For the first time in my life, I do not want to leave Aspen and say goodbye to the past 18 years of my life.   
On December 15, all of those who have dreamed of Stanford their entire lives will know if it is their lucky day.  On December 22, those who have wished to "go blue", like me, will know if the University of Michigan will be the place for them.  This goes on and on as we all determine what the next couple of years of our lives look like.  
The realization that this time next year I will be living somewhere completely different, with new friends, no Aspen, and no parents, actually is scary.  Who will be doing my laundry?  Will I be able to make friends?  What food will I eat?  What if I hate college?  What will I do all winter without skiing?  Who am I going to call 24/7 to vent to without my best friends being around?  Will I feel lonely?  These are the questions racing all of our minds, as many of us have had the same friends since the age of two.  
So, for the next nine months left in Aspen, what else can we do besides celebrate the new futures and remember all of the good memories of our pasts together?  We can make the best of our special home town and the best of the class of 2017.  It is a time to thank every friend, every teacher, every parent, and every mentor for what they have done to help make Aspen our home and our place.  
At this point in senior year, we are all learning to truly live in the moment and cherish every second there is left.  All of the last home cooked meals and nice nights in our beds and rooms with closets, before entering the dorm life.  I for one am trying to spend as much time as possible with friends and family, to create memories I will never forget and make sure they understand what a vital part of my life each one of them has been and will continue to be.  It is time to look around and appreciate the place we are all lucky enough to call our home.  
Leave a Comment
About the Writer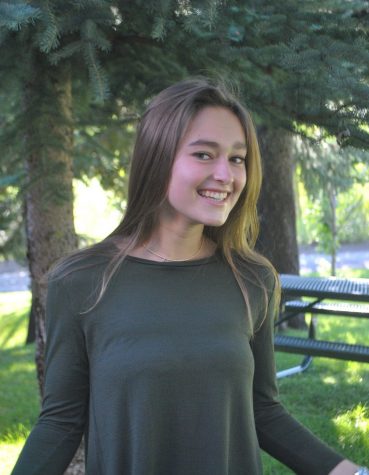 Carson Friedland, Design Editor
Carson Friedland is a staff writer for the Skier Scribbler. She is graduating in the class of 2017.  This is her third year in the journalism class,...