AHS Swim Team Back After States Win
After winning states last year, the AHS girl's swim team is back and ready to once again claim the title. Coach Kathleen Callahan has been training the girls with the help of her assistant coach to ensure that the girls are ready and work well together. Swimming with the high school requires the girls to be at the pool at 6am every morning besides Wednesdays, but the girls are very excited for the upcoming season. Callahan is trying to increase team spirit and positivity. In addition to showing up to at least 90% at the practices swimmers are also required to "have a good attitude" in order to get a varsity letter.
"I try to make swimming fun. I make sure that the girls are smiling and enjoying themselves," Callahan said. "I'm working on team spirit and making sure that the girls form bonds." Callahan makes sure that every swimmer is finished before the other girls get out of the water and frequently have them do team building exercises.
The swim team has multiple new members, but Callahan is making sure the entire team makes them feel welcome.
"For new girls, I first make sure that they are comfortable in the water and that they have the support that they need," Callahan said. She also lets them swim with everybody on the team which allows them to understand the way the lanes works.
Callahan also uses fun trivia games to give the girls a break and create connections between the teammates. She even allows the girls to sit out on a set if they get a particularly difficult question correct or show a lot of team spirit.
Taylor Pattillo, AHS junior and varsity co-captain, has been swimming with the AHS team for three seasons now. "To win states again this year, I feel like we need to have a lot of determination and perseverance," Pattillo said. " I've noticed that the girls are a lot more engaged with each other's lives."
While their main goal is to win another state championship, Callahan also recognizes the other important aspects of team sports.
"States is definitely a goal, but I also want the girls to form bonds with each other and become closer friends," Callahan said. "Teamwork and positive energy is what I am trying to teach the girls right now."
About the Contributor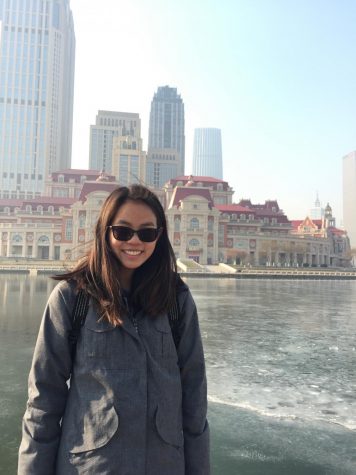 Aja Schiller, News Editor
Aja is currently a senior and has been writing with the Skier Scribbler since she was a freshman. She's spent her quarantine growing new plants, reading,...