AHS Dance Team Places Second at Colorado State Championships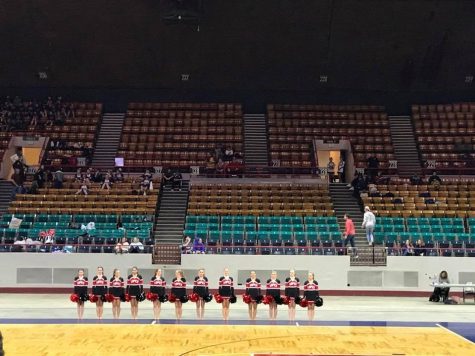 Advertisement
Hang on for a minute...we're trying to find some more stories you might like.
Pom poms flew as the spirit teams of the state of Colorado competed to win the first place title and make it to Nationals. Over the weekend of December 8th to the 10th, the AHS dance team went to State Championships in Denver. The varsity competition team consisted of 12 AHS student who danced in the 3A poms division.
The Colorado State Dance Championships had a lot of different towns competing from all around Colorado. The 3A Poms is Aspen High School's division in the category of spirit. The dance team arrived on Friday and performed in the competition on Saturday. Their first performance was in the morning and their finals performance was in the afternoon.
Using the critiques they received from judges at regionals two weeks before Thanksgiving, they were able to polish their dances to perfection in time for states. Their hard work paid off with a second place title at State. Hannah Small, the captain of the dance team, was ecstatic about their performance and the results that came from their hard work.
"I think the team has a great inclusive feel" said Small
Before attending the competition, the dancers had a team conference and decided to try their best, but enjoy it instead of putting too much pressure on winning. A freshman on the team, Graylin Gogolak, used that mindset to create a more pleasant experience for herself.
"I was super nervous but I knew we were just doing it for fun and everyone was cheering each other on." Gogolak said.
Not everyone on the dance team performed at State, but all the girls that weren't dancing were cheering and supporting those who were.The team was ultimately astonished when they won 2nd place.
"We were so surprised we made it to finals because we just went [to Denver] to compete," Gogolak said.
The energy was high and the dancers were ecstatically cheering on their teams. Their second place title granted them a trip to Nationals all the way in Florida, along with the first-place winners.
"No matter what, we were proud to be up there with all the best teams in the state" Small said.

About the Writer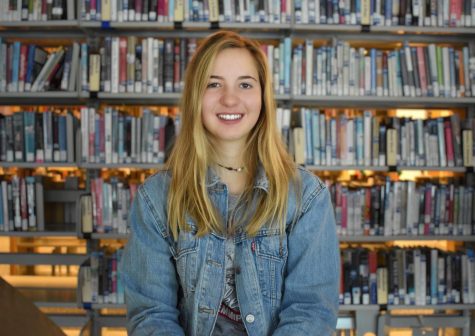 Kaelyn Kroeger, Staff Writer
Kaelyn Kroeger is a freshman at AHS and a Staff Writer for the Skier Scribbler. This is her first year as a journalist and at AHS and recently moved to...