Thomas Struth Aspen Art Museum Exhibit Review
In 2015 Thomas Struth sold one of his works for $1,810,000; the second highest amount paid for a photograph that year. Struth is a German artist most known for his incredible photographs. His exhibit at the Aspen Art Museum is photographed all taken in Israel and Palestine taken between 2009 and 2014. The exhibit is being debuted for the first time at the AAM.
Struth was born in 1954 and started taking pictures in 1976, but photography was not his first and only medium. At first, he painted and incorporated other mediums into his paintings. Struth has had exhibits all over the world, including in The Met and MoMA. He has recently become more famous for his family portraits and is said to be one of the most influential artists in modern photography.
The exhibit at AAM features portraits of families from Israel and Palestine, and many urban scenes and landscapes. The photographs are enlarged for dramatic impact: most are 6' by 6'. One of the highlights of the exhibit is a picture taken under a concrete structure in which parts of the structure have fallen off or broke away. The walls are covered in graffiti and while the structure is broken and desolated, it is a beauty in an urban world.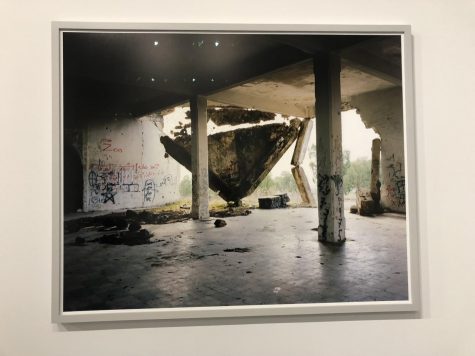 Also, there is a family portrait taken outside an Israeli home. A large family gathers around their front porch while staring directly at the camera. Some of the people don't smile, while a mother and daughter in the back lovingly embrace. This piece allows a glimpse into the life of an Israeli family.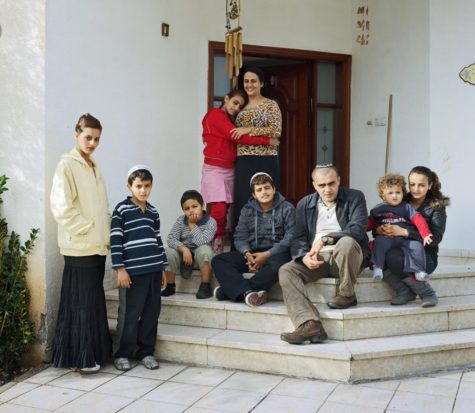 Another highlight is the many landscape pictures. Most of the houses or buildings are all the same material, color, and shape. The endless amounts of buildings cover hills with misty horizons in the background. In this one, an old woman walks up the hill toward the photographer. She carries a large bag and wears a headscarf around her head while walking up the steep hill.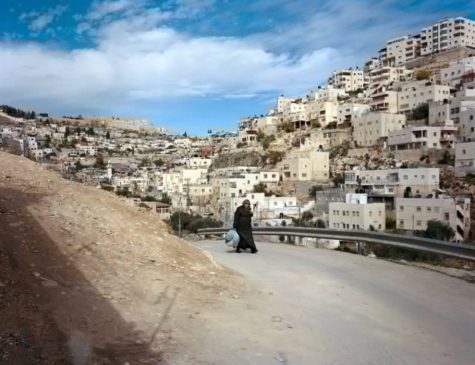 Finally, a big highlight is a large picture of the inside of a church. The church is very mysterious and has beautiful architecture, including a skylight. It has pathways leading to unknown rooms and stone walls circle a center pew. The completely empty church is a hidden treasure, that Thomas Struth found. (Reference main photo)
The beautiful urban scenes depict mystery and wonder that Struth has captured in photographs. Struth's exhibits are all incredible, but this is definitely one to see. The intense, stunning pictures are a unique and beautiful perspective on Israeli and Palestinian culture and landscape.
About the Contributor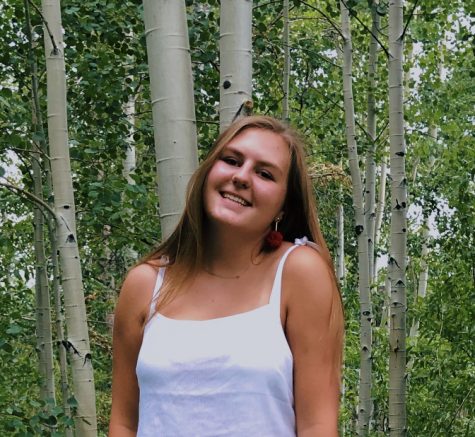 Tessa Guthrie, Editor-in-chief
Tessa Guthrie is a senior at AHS. She is currently one of the Editors-in-Chief. This is her fourth year writing for the Skier Scribbler. She loves to ski,...