Graduates say SohCahToa is useful in real life
Hang on for a minute...we're trying to find some more stories you might like.
SATIRE–During a recent graduate panel, AHS alumni Mat Nerd '14, declared that SohCAhToa, an acronym that helps students remember trigonometric identities, has been the most helpful and applicable thing he learned in high school.
"I use it all the time!" Nerd said. "I am currently working at Mcdonalds and it has helped me tremendously in cooking fries and cleaning the grease off of all the machines. Whenever a customer asks for a Big Mac, I immediately remember that sin equals opposite over adjacent, and I'm quickly able to find the angle between the Big Mac and the customer in no time."
Other graduates were quick to agree with Nerd. AHS alumni James Stud '17, even said it has tremendously improved his dating life.
"I can't imagine where I would be without SohCahToa! With all these crazy dating apps it's impossible to create connections with anyone. But, after I mentioned that I know SohCahToa in my Tinder profile, I connected with 20 different girls immediately," Stud said.
After all the graduate feedback, the math department began teaching an entire class on the intricacies of SohCahToa which has quickly become the most popular class in the school. After taking one semester of the course, AHS senior, Yousless Skills, has already seen results.
"At my last job interview, my employer asked to see my resume and then said 'If a ship is on the surface of the water and its radar detects a submarine at the distance of 238 feet, at an angle of depression of 23 degree, how deep underwater is the submarine.' In that moment I proudly yelled 93 feet and got the job on the spot," Skills said.
Other students currently enrolled in the course, like AHS sophomore Bret Smart, are also excited about all the life skills they are learning in SohCahToa Is Life class.
"I can't pay my taxes but I sleep soundly at night knowing that at any moment I can find the depth of a submarine or height and angle of a person standing near a tree," Smart said.

About the Writer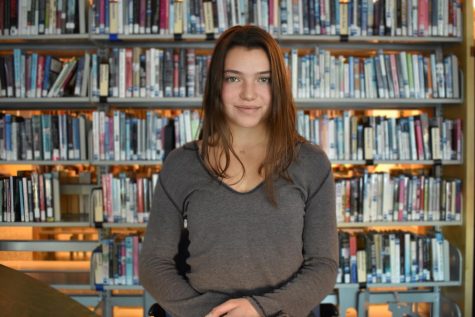 Jordan Fox, Editor-In-Chef
Jordan is a senior at AHS, and the Editor-In-Chief for the Skier Scribbler. This is her third year as a part of the paper and she plans on writing in college....