The Top 10 Spring Fashion Trends 2018
Runway fashion is one of the most influential acts in pop culture, and spring runways are always pushing the boundaries. However, these trends often seem too elaborate and difficult to incorporate into everyday life. Here are the top ten trends are seen on the runway this spring and tips for how to incorporate them into your everyday wardrobe.
1. You had me at yellow
Yellow has swept through the fashion world, adding a ray of sunshine to wardrobes. From mono-color outfits to pop-of-color accessories, yellow will make you stand out this spring.
Runway: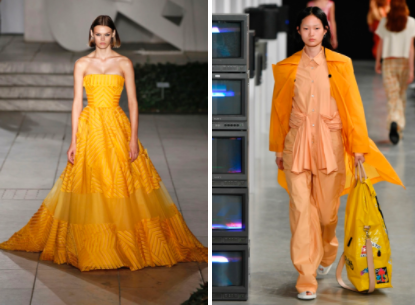 How you can wear it: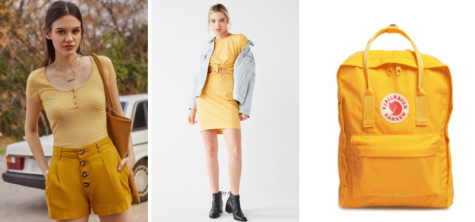 Nigel Pleated Walking Short, Tie Front T-shirt Dress, Urbanoutfitters.com, Fjallraven Kånken Backpack, nordstrom.com.
2. Picnic blanket chic
Gingham, or checkered print, was at a new level on the runway this spring. From couture shapes and mixing of different colors of gingham in one outfit, the pattern has become a chick staple of spring clothing.
Runway: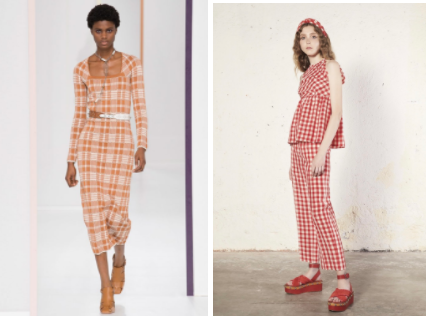 How you can wear it: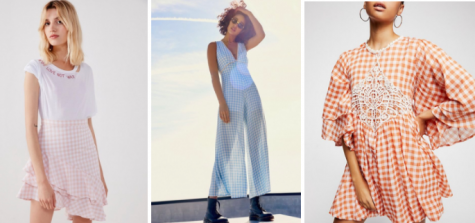 Pink Gingham Skirt, Nastygal.com, Lost+ Wander Fiesta Gingham Jumpsuit urban outfitters, and Moonlight and Rose Mini Dress freepeople.com
3. Flower power!
Flower power is back from the 60s, and it's so much better. Wearing floral is carefree and elegant. You can't go wrong with matching floral outfits, or mesmerizing pattern mixing.
Runway: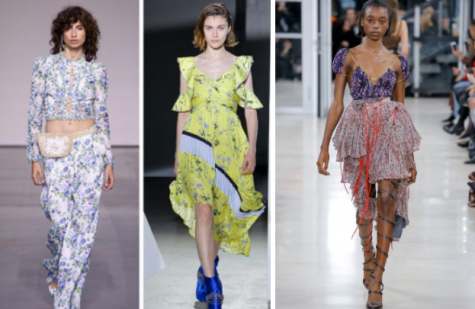 How you can wear it: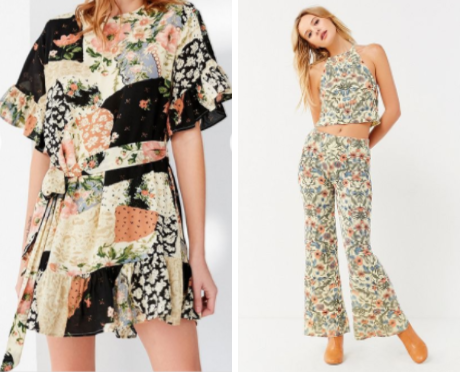 Suddenly Spring Ruffle Tie Dress and Floral Sweater Flare Pant, urbanoutfitters.com
4. Straw is not just on farms anymore!
This spring the runways were filled with straw accessories. They ranged from large couture headpieces to delicate purses. Straw accessories are the perfect neutral go-with-everything addition to your wardrobe.
Runway: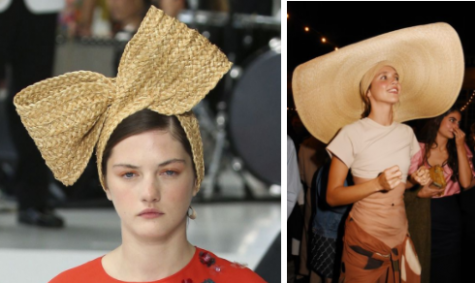 How you can wear it: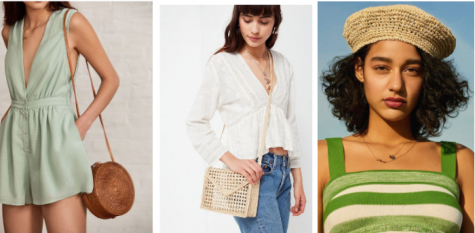 Circle Straw Crossbody bag, KAANAS Martinique Envelope Crossbody Bag, Straw Beret, urbanoutfitters.com
5. Straighter-than-a-ruler necklines.
Straight necklines, or square necklines, were a staple in the fifties, and they're back and better than ever! While simple and comfortable, straight necklines are elegant, beautiful, and feminine.
Runway: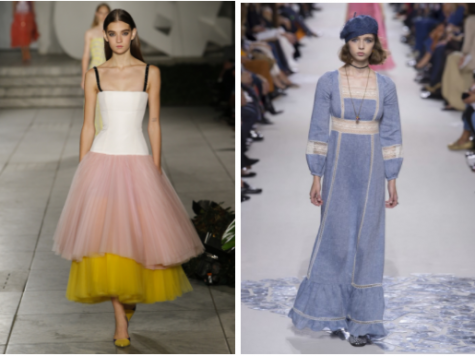 How you can wear it: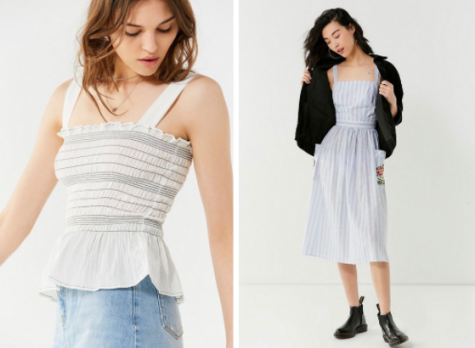 Smocked Square Neck Cami and Elle Embroidered Pocket Striped Midi Urbanoutfitters.com
6. Somewhere over the rainbow.
Why limit yourself to just one color when you can wear all of them? Rainbow outfits have been a big influence on runways this year. Dolce and Gabbana has featured several colorful pieces on the runway this spring. These outfits are guaranteed to stand out in a crowd. Dressing colorfully from head to toe may take guts, but in the end, you'll get the pot of gold, at the end of the rainbow.
Runway: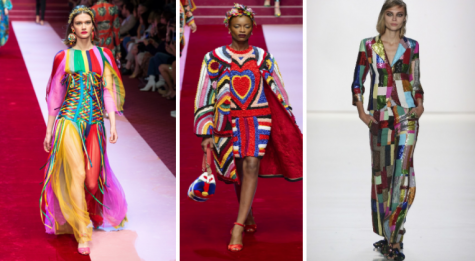 How you can wear it: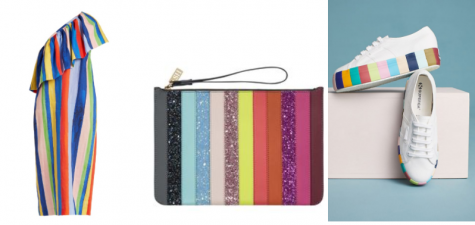 Mara Hoffman Rainbow Watercolour Stripe-print Linen Dress smsitalianfest.com, Sophie Hulme Talbot Pouch Rainbow Glitter sophiehulme.com, and Superga White Women's Lace Up Rainbow Platform Sneakers Bloomingdales.com
7. Girl Boss Blazers
Blazers are just about the most versatile trend on this list. Adding a blazer to an outfit can elevate it to a whole new level. It can dress up a t-shirt and jeans, or make a skirt and blouse less feminine. With a pair of statement sunglasses and a handbag, you'll look runway ready.
Runway: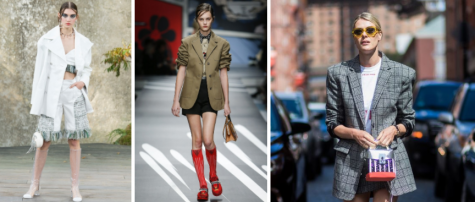 How you can wear it: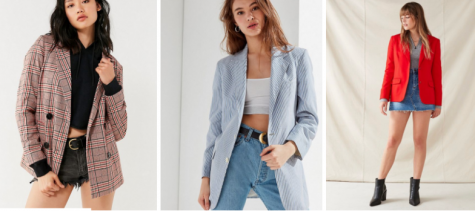 Checkered Blazer, Vintage Seersucker Striped Blazer, Lioness Femme Fatal Blazer, urbanoutfitters.com
8. Chunky shoes
Chunky shoes, otherwise known as ugly sneakers, have made a huge comeback from the eighties reinvented. A pair of chunky sneakers can completely change an outfit and upgrade it to a new level.
Runway: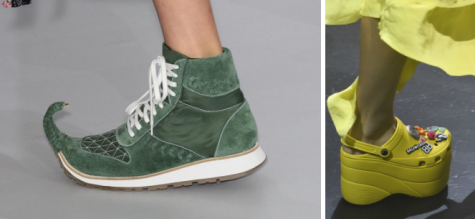 How you can wear it: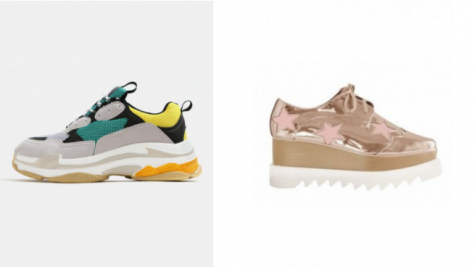 Chunky Sneakers Green/Yellow Amazon.com, Starlet Rose Gold Platform Sneakers target.com
9. Running on the runway.
Taking athletic wear and making it everyday wear has been an empire in the fashion world, *cough cough Lululemon*. But this spring Fenty and Puma made athletic wear feminine and elegant with bright colors and interesting shapes. These outfits mix comfort with style creating a fashion hybrid.
Runway: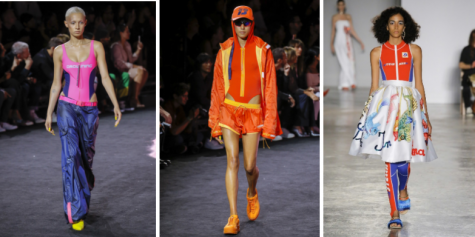 How you can wear it: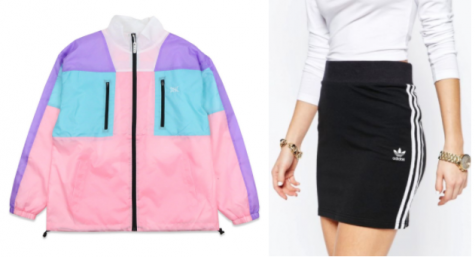 Pink Windbreaker Shein.com, Three Stripe Pencil Skirt adidas.com
10. Tiny Sunnies
Tiny sunglasses gained a lot of popularity when stars, like Bella Hadid and Kim Kardashian, praised them on social media. Not only are they a fashion staple, but they can make you feel like you can take on the world.
Runway: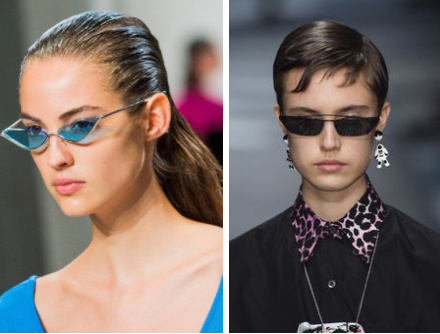 How you can wear it: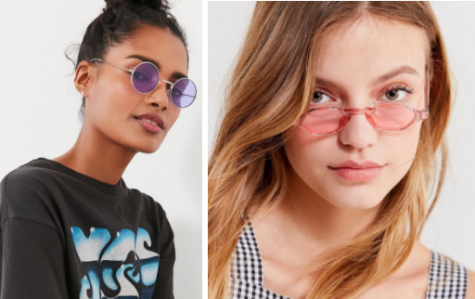 Itsy Bitsy Slim Round Sunglasses and Vintage Honey Hexagonal Sunglasses Urbanoutfitters.com
About the Contributor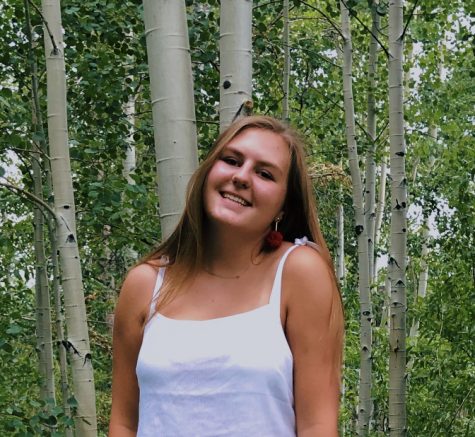 Tessa Guthrie, Editor-in-chief
Tessa Guthrie is a senior at AHS. She is currently one of the Editors-in-Chief. This is her fourth year writing for the Skier Scribbler. She loves to ski,...